Guide
How long is the waiting list for a hip replacement?
Many people come to us asking the question: how long is the waiting list for a hip replacement? Hip replacements are a common surgical procedure, particularly for older adults who may experience joint degeneration over time. Due to the high demand for hip replacements, waiting lists can be lengthy and cause frustration for those in need of surgery.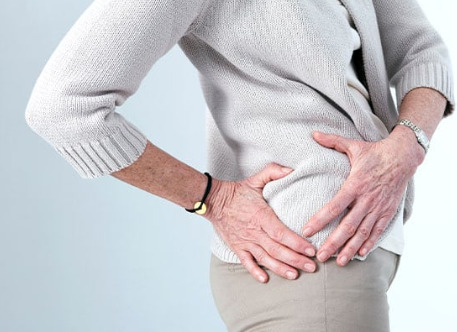 Read on and find out the answer to your question: how long is the waiting list for hip replacement surgery?
Enquire about hip surgery today
Call us on: 0333 321 1961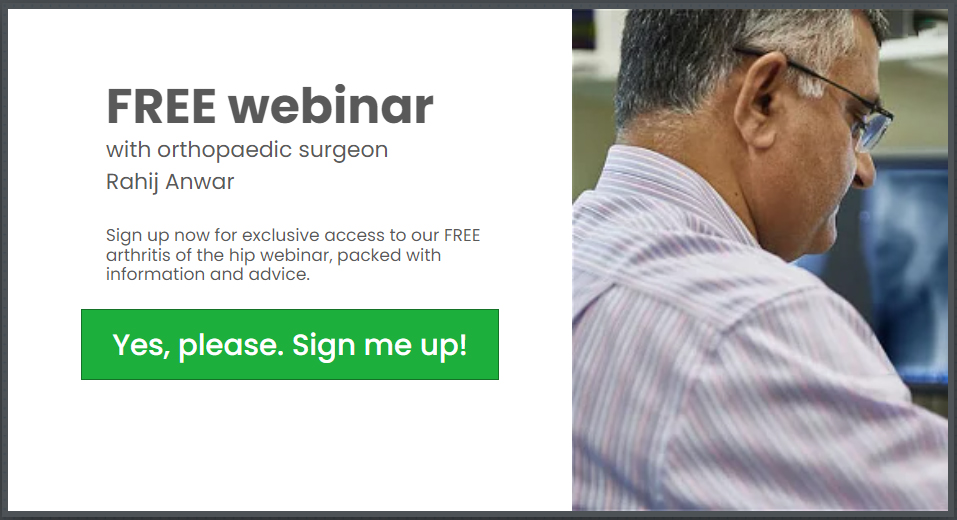 What is the average time for a hip replacement?
The average waiting time for a hip replacement will vary according to the provider and where you live. It is often difficult to compare waiting times as there are different factors that can be measured. If you would like to do your own comparison consider the following factors:
Is the time measured from GP referral time or time seen by a consultant?
Is the waiting calculated from the first appointment or from diagnosis?
If you choose to go to a different provider for the operation does this reset the clock?
It is good to make sure you are comparing like for like before making a decision on a provider.
NHS hip replacement waiting times
If you are looking at hip replacement through the NHS you can look on the NHS website My Planned Care to find out the waiting time in your local area. Look up your local hospital and see what the waiting time is for a particular specialty, in the case of hip replacement, you can see the general waiting time for orthopaedics.
The figure given will be the mean waiting time for the total number of patients waiting within the speciality at that hospital trust. It is good to note that this is for 'planned care' only.
Private hip replacement waiting times
At Practice Plus, if you are paying for yourself, the average time from booking enquiry to having your surgery is 11 weeks1. This tends to be significantly less than NHS waiting times. So, if you are looking for an urgent hip replacement, self-pay healthcare may be an option you want to consider.
Other private providers should be able to give you specific information on the waiting times at a particular hospital. It's good to ask detailed questions about timing and find out whether the appointment times and hospital admission time suits you.
Who is prioritised on the waiting list for a hip operation
Around a quarter of those who need a hip replacement will come through as an emergency, for example, those who have fractured their hip. This means a quarter of people who have a hip replacement will not go onto a waiting list.
For those joining the waiting list, a healthcare professional will assess you and decide the urgency based on your individual needs.
Comparing NHS and private waiting times
When comparing NHS treatment times to private waiting times do consider the factors we have mentioned, make sure you understand the information available and don't be afraid to ask questions.
If you are looking for a quicker alternative to NHS waiting times, you could consider paying for yourself. Find out more about hip surgery cost.
The effects of the pandemic on hospital waiting times
According to The Health Foundation, due to the suspension of routine NHS care during the pandemic, by January 2021, 58,000 people had waited for an average of 25 additional weeks for their hip replacement. Some areas of England were worse affected than others with the North West and South West had 50% fewer admissions than usual.
At Practice Plus we were able to support the NHS by carrying on with routine surgery that couldn't be scheduled in NHS hospitals, where a shortage of staff and a surge in COVD-19 patients prevented the usual cadence of routine surgery.
How to check waiting times for hip replacements in England
Go to My Planned Care and select the region you live in, e.g. South East. Once on the South East webpage, you can select your nearest NHS Trust and then the speciality you want to look at for example, if you are looking for hip replacement times, search for "orthopaedics." You will then be able to see the average waiting time either from GP referral to appointment or treatment.
Comparing waiting lists for hip surgery at different hospitals
You may find that if the waiting list at your chosen NHS hospital is particularly long that you can ask to switch hospital waiting lists. If you have been told that you will have to wait longer than 18 weeks for hip replacement surgery you could request to start treatment at a different hospital with shorter waiting times.
What to do while waiting for hip replacement surgery
While waiting, you can prepare for hip replacement surgery by making sure that you are in good mental and physical condition. Taking care of your diet and making good lifestyle choices will help get your body ready for surgery.
How to minimise pain while waiting for hip replacement surgery
Planning activities of daily living can help to minimise pain and discomfort, you may find that making small adjustments helps. Doing daily tasks such as walking, driving or sitting at a desk can add to hip discomfort, so be sure to pace yourself. You can find some handy tips in our signs you need a hip replacement blog.
Pain relief while waiting for a hip replacement
Taking prescribed pain relief prior to a hip replacement can help keep you mobile and ease the discomfort caused by daily activities, such as bending down, and getting in and out of the car or bed. Your GP or consultant will be able to advise on the best pain relief to suit you.
Exercise while waiting for a hip replacement
Exercising whilst waiting for a hip replacement helps you establish a strong exercise regime before surgery that you can also continue afterwards, helping you to make a speedy recovery. A physiotherapy app like our own 'Pocket Physio' can help guide you through pre-operative exercising and help maintain your fitness whilst you wait for your operation.
Can you wait too long for a hip replacement?
If you are not sure whether you need a hip replacement or when the best time to have surgery is, talk to your consultant. They will be able to discuss your needs and get an idea of how hip pain is affecting your activities of daily living and advise you. Signs you need a hip replacement can vary from person to person, making a decision on the right time to have surgery can increase your quality of life, giving you more time to enjoy it.
The impact of waiting for hip surgery
Waiting for treatment or surgery can have significant implications. It may mean spending longer in high levels of pain, which impacts quality of life. In some patients it may also mean an increased risk of emergency admission due to fractures or make the hip surgery more complex and costly due to worsening condition of the joint.
How to reduce waiting times for hip replacement surgery
If you have been told that your operation will take more than 18 weeks, take a look at our tips to have your NHS surgery sooner.
Helping to reduce waiting times for surgery is something we do well at Practice Plus Group. During the pandemic our work had a significant impact on NHS surgical waiting lists. As an example, in our Ilford hospital, we were able to work with NHS colleagues to run joint replacement lists for seven consecutive days, with between 30 and 40 patients on our lists each day. The collaborative approach had a really positive effect on the lives of many people who had been waiting in discomfort for surgery.
At Practice Plus, the average waiting time from booking enquiry to surgery is on average 11 weeks. Using our self-pay option you can dramatically cut down the time you spend waiting for hip replacement surgery.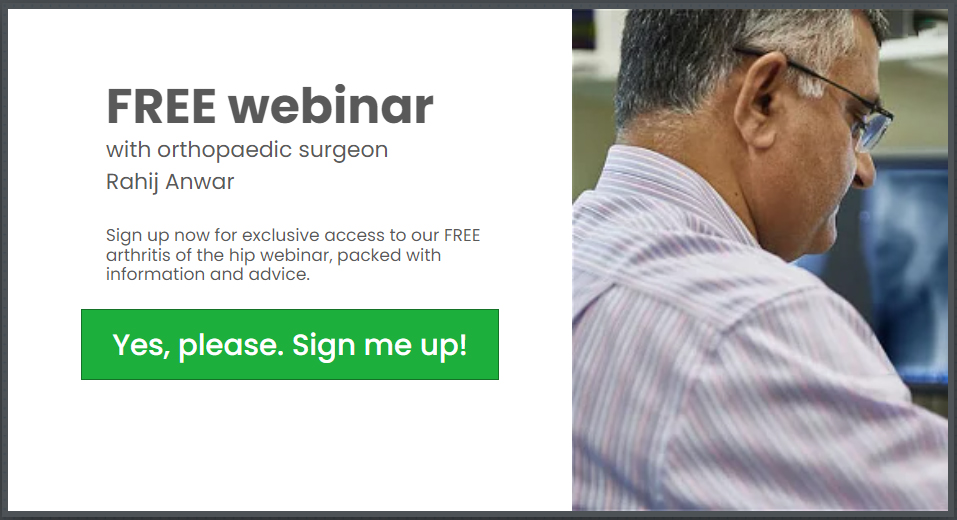 References:
1 Practice Plus Group average calculated based on average wait times from booking enquiry through to completed hip or knee replacement between January 2019 and March 2022.
5000

treatments carried out a month
Outstanding

or 'good' ratings by CQC
100%

clean record for hospital acquired infections
99%

of patients recommend Practice Plus Group
See all reviews
Hip surgery, Barlborough – I would recommend Practice Plus Group without a shadow of a doubt
I was particularly pleased with how well-mannered and attentive everyone was. I had my hip replacement operation at 11.30am and when I came out of surgery, a meal was waiting for me. I was told that if my blood test looked good and the surgeon was happy with me when he saw me at 5pm I could go home that night, and that's what happened. It was seamless.
by Terence Watson
Hip surgery, Shepton Mallet – we have saved £6,500
My wife had a total hip replacement yesterday at Practice Plus Group Hospital, Shepton Mallet. They were absolutely brilliant and if like me you maybe needing surgery but on a long waiting list and considering going private, they are definitely worth getting a quote from. We have saved £6,500 by going to them and not another private hospital. Her consultation was 27th May, operation 13th June, home on 14th.
by Mr Antoniou,
Hip surgery, Barlborough – aftercare was brilliant!
I went in for my new hip and was out within 3 days! The aftercare was also brilliant – 10/10!
by Peter
Hip surgery, Plymouth – at long last I am out of pain
Thank you very much for my TWO successful hip operations at long last I am out of pain and recovering well. Many thanks to you and all your staff. Best wishes.
by Brenda Sutton,
Thank you card
Hip surgery, Shepton Mallet – back walking almost five miles a day
I was amazed at both the lack of hip and knee pain and the fact that I could walk so soon after the surgery. I'm making a fantastic recovery and am back walking almost five miles a day, including steep hills, and doing the exercises advised by the physiotherapist. From my very first visit, the care and consideration I received from the staff at the hospital was wonderful. Everyone I met in every role was wholly engaged as they performed it – receptionists, cleaners, X-ray technicians, nurses, doctors and other health professionals. My experience was extremely well managed.
by Ian Keys
Hip surgery – best experience ever for my hip replacement
I had the best experience ever for my hip replacement. Would highly recommend, thank you to all the staff involved throughout
by Franca
Hip surgery – tremendous skill, diligence and care
Tremendous skill, diligence and care at this hospital. They deserve their reputation as one of the best facilities in the UK for hip and knee replacements.
by Ian Keys,
Google
Hip surgery, Southampton – would recommended to everyone
Had hip op recently. Big thanks to Mr Flood..Maria..and all the hospital staff they treated me with care ..respect thank you all for being there for me. Would recommended to everyone.
by Arthur Syson,
Google