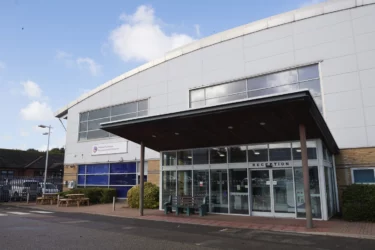 Contact Numbers
Opening Hours
Our opening hours are 7.30am-5.30pm Monday to Saturday.
Enquire now
High-quality treatment in Kent
NHS and private patients welcome
At Gillingham hospital we create an exceptional experience for all NHS and private patients, with a dedication to delivering the highest standards of quality and safety. We will treat you quickly and support you in recovery, helping you to feel better, faster.
Our surgical centre in Gillingham provides day surgery, with in-patient surgical procedures carried out at our sister hospital, Practice Plus Group Hospital, Ilford. If you are scheduled for in-patient surgical treatment in London, you can attend all your pre-operative and post-operative appointments at either Practice Plus Group Surgical Centre, Gillingham or Practice Plus Group Hospital, Ilford.
Our clean, modern and comfortable hospital in Kent specialises in planned surgery for NHS, private and insured patients.
5000

treatments carried out a month
Good

Care Quality Commission rated
100%

clean record for hospital acquired infections
99%

of patients recommend Practice Plus Group
Ways to pay
Life at Gillingham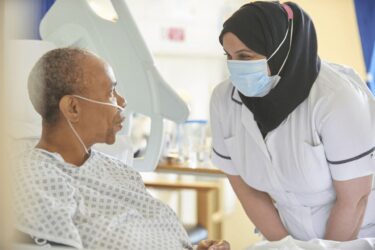 Consultants at Gillingham
Meet our experienced consultants at Practice Plus Group. Our consistency of care sees your consultant-led treatment team supporting you from start to finish; making your visit as comfortable as possible, and guaranteeing that the treatment you receive is second to none.
View consultants
Meet the management
What our patients at Practice Plus Group are saying
See all reviews
Cataract surgery – made to feel safe
My mum is 89 she was very frightened to have her cataract removed but when she got to the Gillingham practice from the start to the end she was made to feel safe with Mr R Govindan and the nurses on his team my mum is looking forward to having her other eye done
by Rosemary Jones,
Google
Staff are so caring and compassionate
Had to attend Practice Plus today and had an amazing experience. Staff are so caring and compassionate I would recommend to anyone. This was as an NHS patient.
by Michelle Kagan,
Google
Cataract surgery – made my experience worry free
I was very nervous at the start of my visit, but was absolutely amazed at the professional and caring service. The staff were so kind and helpful to make my experience worry free. The Surgeon was excellent and gentle, and I am so glad I had my eye surgery there. 100% a perfect day. Love to you all at PRACTICE PLUS GROUP GILLINGHAM.
by Philip Bevens,
Google
Cataract surgery – everyone very friendly
I went for my cataract assessment today and found everyone very friendly and I was put at ease about the procedure. I feel very relaxed to know that I'll be in good hands when the time for my surgery arrives.
by Sandra Church,
Google
News and blogs
Practice Plus Group Surgical Centre, Gillingham
Close contacts list