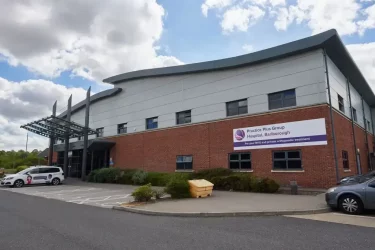 Contact Numbers
Opening Hours
We are open 24 hours a day, 7 days a week.
Enquire now
High-quality treatment in Chesterfield
Private and NHS patients welcome
At Barlborough hospital we create an exceptional experience for all NHS and private patients, with a dedication to delivering the highest standards of quality and safety. We will treat you quickly and support you in recovery, helping you to feel better, faster.
Whether you visit us as a day patient or need a slightly longer period of treatment, you'll be given the best care and the undivided attention of our experienced and professional team.
At Practice Plus Group Hospital, Barlborough, any patient in need of our services is welcome, regardless of location, even if you have an existing health condition, as long as it's safe for us to treat you.
5000

treatments carried out a month
Good

Care Quality Commission rated
100%

clean record for hospital acquired infections
99%

of patients recommend Practice Plus Group
We deliver a comprehensive range of orthopaedic care services, general surgeries and eye treatments. We offer short waiting times and excellent clinical outcomes, to help you get back to feeling fit and well again sooner.
Take a look at the list below to see exactly what treatments we offer:
Treatments available at Barlborough
Ways to pay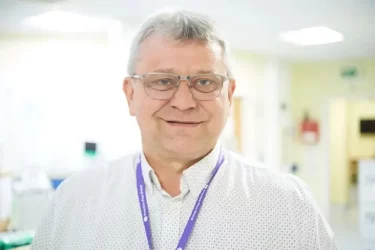 Consultants at Barlborough
Meet our experienced consultants at Practice Plus Group Hospital, Barlborough. Our consistency of care sees your consultant-led treatment team supporting you from start to finish; making your visit as comfortable as possible, and guaranteeing that the treatment you receive is second to none.
View consultants
Meet the management team
Life at Practice Plus Group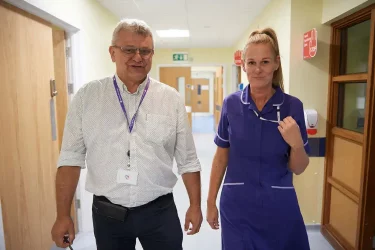 What our patients are saying
See all reviews
Hip surgery – aftercare was brilliant!
I went in for my new hip and was out within 3 days! The aftercare was also brilliant – 10/10!
by Peter
Knee surgery – amazing facility
This was my 2nd time as an inpatient at Barlborough for knee replacement surgery and in my opinion you couldn't have this surgery at a better place. It is truly outstanding.
by Joy Lesley Wright
Nothing was too much trouble
The staff were so friendly & put me at ease. Lovely clean hospital.
by Jennifer
Hip surgery, Barlborough – I would recommend Practice Plus Group without a shadow of a doubt
I was particularly pleased with how well-mannered and attentive everyone was. I had my hip replacement operation at 11.30am and when I came out of surgery, a meal was waiting for me. I was told that if my blood test looked good and the surgeon was happy with me when he saw me at 5pm I could go home that night, and that's what happened. It was seamless.
by Terence Watson
Knee surgery – one day knee replacement
It was fantastic: it all went very well and I was delighted that I had the opportunity to have surgery and be back home the same day. Everyone feels better recovering in their own home. Having met the team, I knew they were kind, professional and supportive. I was relaxed and confident about the surgery and looking forward to being pain-free.
by Adrian Roke
Practice Plus Group Hospital, Barlborough
Close contacts list