Contact Numbers
Opening Hours
Our opening hours are 6am-6pm Monday to Friday and 8am-4pm on weekends.
Enquire now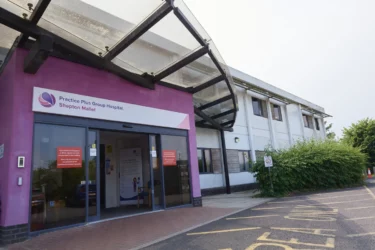 High-quality treatment in Somerset
NHS and private patients welcome
At Shepton Mallet hospital – previously named Shepton Mallet NHS Treatment Centre – we create an exceptional experience for all NHS and private patients, with a dedication to delivering the highest standards of quality and safety. We will treat you quickly and support you in recovery, helping you to feel better, faster.
Whether you visit us as a day patient or need a slightly longer period of treatment, you'll be given the best care and the undivided attention of our experienced and professional team.
At Practice Plus Group Hospital, Shepton Mallet, any patient in need of our services is welcome, regardless of location, even if you have an existing health condition, as long as it's safe for us to treat you.
5000

treatments carried out a month
Good

Care Quality Commission rated
100%

clean record for hospital acquired infections
99%

of patients recommend Practice Plus Group
We deliver a comprehensive range of orthopaedic care services, general surgeries and eye treatments. We offer short waiting times and excellent clinical outcomes, to help you get back to feeling fit and well again sooner.
Take a look at the list below to see exactly what treatments we offer:
Please note: All of our surgical procedures will be carried out at our inpatient hospital at Shepton Mallet, even if you have an outpatient appointment at a different hospital.
Treatments available at Shepton Mallet
Ways to pay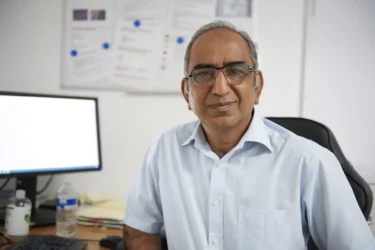 Consultants at Shepton Mallet
Meet our experienced consultants at Practice Plus Group. Our consistency of care sees your consultant-led treatment team supporting you from start to finish; making your visit as comfortable as possible, and guaranteeing that the treatment you receive is second to none.
View consultants
Meet the management
Shepton Mallet patient testimonials
See all reviews
Really felt looked after
Staff were absolutely fantastic, really felt looked after. I was nervous about my procedure and the staff were reassuring and kind. Procedure was smooth and painless. Many thanks all!
by Hugh Jego,
Google
Hip surgery, Shepton Mallet – we have saved £6,500
My wife had a total hip replacement yesterday at Practice Plus Group Hospital, Shepton Mallet. They were absolutely brilliant and if like me you maybe needing surgery but on a long waiting list and considering going private, they are definitely worth getting a quote from. We have saved £6,500 by going to them and not another private hospital. Her consultation was 27th May, operation 13th June, home on 14th.
by Mr Antoniou,
Hernia surgery – a big thank you
I had a day case hernia repair yesterday and wish to thank all staff involved. Throughout the experience I felt reassured, fully informed and cared for.
by Kevin
Endoscopy – could not fault the care, thank you
Had a cystoscope done this morning I could not fault the care and the support from Christopher and the nursing team thank you from an anxious patient.
by Gemma Hopkins,
Google
Knee surgery – from start to finish my treatment by all was amazing
I had a Partial Knee Replace at this hospital on the NHS. From start to finish my treatment by all was amazing. I cannot praise the care I had enough. The nurses are so friendly and caring. The hospital was very clean. A good choice of food. Highly recommend.
by Audrey Hartley,
Google
So caring
I found the hospital to be very clean, staff could not be more helpful and Nurses and ward team so caring nothing to much trouble, food first class, would recommend this hospital. Thank you to all the staff.
by John Coulthard,
Google
Knee surgery – so much care and compassion
I recently had a total knee replacement operation at Shepton Mallett hospital, and there are not enough words to describe what an amazing place it is.
Everyone I came into contact with from the beginning of my referral has been so positive. So much care and compassion, I cannot thank you all enough you are all angels.
by Carol Ison,
Google
Gastroscopy, Shepton Mallet – 10/10 to all staff
Came in for Gastroscopy (stomach observation via camera) at the Practice Plus Group Hospital, Shepton Mallet. From the helpful smiling face at reception to being assessed by staff, and discussion in theatre, all were helpful to put my mind at rest. The dedicated staff kept me calm which really helped me. A speedy report followed 10 minutes later, while waiting in a comfy chair. It did not feel clinical at all it had that personal touch, so 10/10 to all staff.
by Mr James Champion
Practice Plus Group, Shepton Mallet FAQs
The director of Practice Plus Group Hospital, Shepton Mallet is Catherine Farr.
Parking on-site is available to all patients and visitors, free of charge.
There are currently two email addresses for Practice Plus Group Hospital, Shepton Mallet:
The postcode for Practice Plus Group Hospital, Shepton Mallet is BA4 4LP.
News and blogs
Practice Plus Group Hospital, Shepton Mallet
Close contacts list