Contact Numbers
Opening Hours
Our opening hours are 7am-9pm.
We are open 24 hours a day, 7 days a week for inpatients.
Visiting hours are 3pm-5pm every day (limited to two visitors per patient, per day). Please note: children under 5 are not permitted on the ward.
Enquire now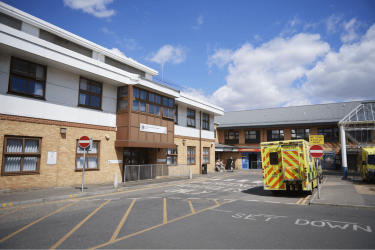 High-quality treatment in London
NHS and private patients welcome
At Ilford hospital – previously named North East London NHS Treatment Centre – we create an exceptional experience for all NHS and private patients, with a dedication to delivering the highest standards of quality and safety. We will treat you quickly and support you in recovery, helping you to feel better, faster.
Our clean, modern and comfortable London hospital specialises in planned surgery for NHS, private and insured patients.
Whether you visit us as a day patient or need a slightly longer period of treatment, you'll be given the best care and the undivided attention of our experienced and professional team.
At Practice Plus Group Hospital, Ilford, any patient in need of our services is welcome, regardless of location, even if you have an existing health condition, as long as it's safe for us to treat you.
5000

treatments carried out a month
Good

Care Quality Commission rated
100%

clean record for hospital acquired infections
99%

of patients recommend Practice Plus Group
We deliver a comprehensive range of orthopaedic care services, general surgeries and eye treatments. We offer short waiting times and excellent clinical outcomes, to help you get back to feeling fit and well again sooner.
Take a look at the list below to see exactly what treatments we offer:
Treatments available in Ilford, East London
Ways to pay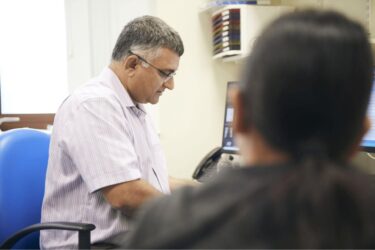 Consultants at Ilford
Meet our experienced consultants at our Practice Plus Group hospital in East London. Our consistency of care sees your consultant-led treatment team supporting you from start to finish; making your visit as comfortable as possible, and guaranteeing that the treatment you receive is second to none.
View consultants
Meet the management team in Ilford, East London
Life at Practice Practice Plus Group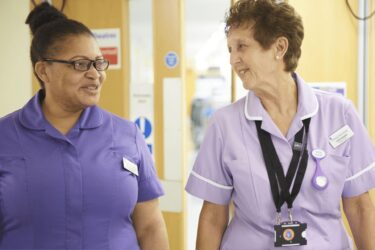 What our patients at Practice Plus Group are saying
See all reviews
Amazing staff
Went here as a nervous patient. From the moment I arrived I was made to feel welcome and looked after extremely well. Practice Plus Group staff are just amazing and caring.
by M K
Fantastic care
I would recommend Practice Plus Group and would use them again if I need to. So, so grateful to all of them.
by Fran Taylor
Best hospital I have ever been in
This is the best hospital I have ever been in. The care and efficiency were excellent. My operation was conducted by a top class surgeon and anaesthetist who made me feel relaxed and secure. The team in the Kingfisher ward were kind and professional with good bedside manners and sense of humour. There were no delays in the treatment. My stay was made as comfortable as possible and I thank everyone involved. I am now recovering well.
by Iain Robertson,
Google
Incredible
I can not speak more highly of the staff here. Everybody I dealt with and saw with others were incredible, be it the surgeon or bed chaperones.
by Chris Turner,
Google
Cataract surgery, Ilford – very satisfied patient!
I had my 2nd cataract operation at Practice Plus Group Ilford. I had both operations at this centre.
I must report how pleased I have been with every aspect – efficient, friendly and skilled. Also, information both verbal and printed was spot on. I am a very satisfied patient!
by Mr Barry Cohen
Practice Plus Group, Ilford FAQs
Yes. Currently there are around 28 private hospitals in Central London and 46 outside Central London. Practice Plus Group have a private hospital in Ilford. It was formerly known as North East London NHS Treatment Centre.
A private hospital offers healthcare treatment independent from the NHS. Private healthcare patients have to pay for their treatment but are more likely to benefit from reduced waiting times.
NHS patients do not have to pay for their treatment but may experience much longer waiting times for their healthcare.
Private medical consultations typically costs upwards of £200 in the UK. Private consultations at Practice Plus Group are fixed at £95. This price includes any necessary extra investigations such as X-rays or blood tests.
News and blogs
Practice Plus Group Hospital, Ilford
Close contacts list