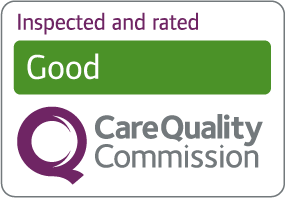 Contact Numbers
Opening Hours
Day surgery:
8am-6pm weekdays for booked appointments.
Diagnostic imaging:
8am-7pm weekdays for booked appointments.
Urgent Treatment Centre (UTC)
8am-8pm every day. No appointments required – open to all NHS patients.
Enquire now
High-quality treatment in Portsmouth
NHS and private patients welcome
At Portsmouth hospital we create an exceptional experience for all NHS and private patients, with a dedication to delivering the highest standards of quality and safety. We will treat you quickly and support you in recovery, helping you to feel better, faster.
Our clean, modern and comfortable hospital in Portsmouth specialises in planned surgery for NHS, private and insured patients.
5000

treatments carried out a month
Good

Care Quality Commission rated
100%

clean record for hospital acquired infections
99%

of patients recommend Practice Plus Group
Ways to pay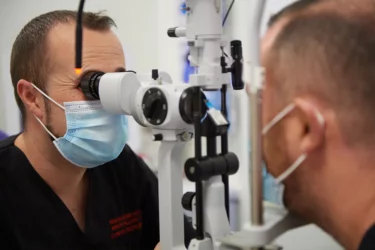 Consultants at Portsmouth
Meet our experienced consultants at Practice Plus Group Surgical Centre, St Mary's Portsmouth. Our consistency of care sees your consultant-led treatment team supporting you from start to finish; making your visit as comfortable as possible, and guaranteeing that the treatment you receive is second to none.
View consultants
Meet the management team
Life at Practice Plus Group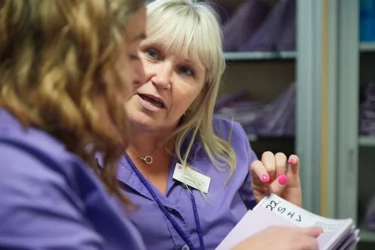 What our patients are saying:
See all reviews
Brilliant service
I visited this walk in centre today and although there were quite a few people already there I was in and out in 15 minutes. They were very efficient and helpful.
by Anonymous
Cataract surgery – exceedingly courteous and helpful
Appointments staff exceedingly courteous and helpful getting both my elderly parents booked in for appointments on the same day and directly after each other, for eye surgery.
by Paula Stubbs,
Google
Endoscopy – looked after all way through
The Endoscopy staff were fantastic put me at ease straight away. Dr Patel was so nice and what I thought was going to be a horrible experience wasn't. Looked after all way through.
by Jane Morgan,
Google
Hernia surgery -outstanding
A big thank you to Mr Sadek and his team for the outstanding way they looked after me during my hernia surgery. Everyone was so friendly and polite and looked after me so well. Thank you all of you.
by Richard Lewis,
Google
Thank you
I just wanted to thank everyone at your urgent treatment centre, the receptionist was lovely, we were seen very quickly despite it being very busy. Thank you again.
by Natalie Cossar,
Facebook
Hernia surgery – very impressed
Very impressed by this team. All appointments ran to time and all staff empathetic, skilful, kind and friendly. Thank you for all the team who dealt with my hernia surgery yesterday, it was a pleasure to meet you all. Great sense of team work and moral, and all communication and managing of expectations top notch.
by Jon "Jev" Ev,
Google
Caring staff
I very much appreciate the passion and attentiveness of you and your caring staff.
by Florence
Every member of staff was amazing
I attended St Mary's Treatment Centre on Sunday with my 7 year old daughter as she had broken her ankle and just wanted to feedback on our experience. The centre was exceptionally busy but every member of staff we encountered was amazing: positive, calm and just absolute stars! The situation could have easily felt really out of control with how busy it was but we were given regular updates to waiting times and to thank us for our patience. We were seen by a lovely woman on triage, the most smiley technician at X-ray and a doctor who took time to explain what was happening to my daughter. I just wanted to say thank you for everything you do.
by Anon
Hernia surgery – such a wonderful job
Huge thank you for taking such good care of my husband, Gary, who was in for a hernia repair. He made a wonderfully quick recovery and didn't even need so much as a paracetamol! Thank you everyone for doing such a wonderful job!
by Mrs Pilcher
Portsmouth – professional and kind
To all the medical team who looked after me. Thank you all so much for our professionalism and kindness. I thought the care you gave me was faultless and you made a stressful day almost enjoyable. Many thanks again, what a team!
by Brian Wood,
Thank you card
Practice Plus Group Surgical Centre, St Mary's Portsmouth
Close contacts list