Practice Plus Group Surgical Centre, Devizes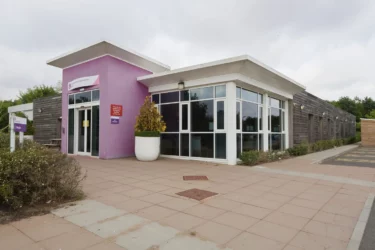 Contact Numbers
Opening Hours
Our opening hours are 6.45am-5pm Monday to Friday.
Enquire now
High-quality treatment in Wiltshire
NHS and private patients welcome
At Devizes hospital we create an exceptional experience for all NHS and private patients, with a dedication to delivering the highest standards of quality and safety. We will treat you quickly and support you in recovery, helping you to feel better, faster.
Practice Plus Group Surgical Centre, Devizes provides day surgery, with in-patient surgical procedures carried out at our sister hospital, Practice Plus Group Hospital, Emersons Green, near Bristol. If you are scheduled for in-patient surgical treatment in Bristol, you can attend all your pre-operative and post-operative appointments at either Practice Plus Group Surgical Centre, Devizes or Practice Plus Group Hospital, Emersons Green. We also provide cataract and diagnostic services, using ultrasound and plain-film X-rays.
Our clean, modern and comfortable Wiltshire hospital specialises in planned surgery for NHS, private and insured patients.
5000

treatments carried out a month
Good

Care Quality Commission rated
100%

clean record for hospital acquired infections
99%

of patients recommend Practice Plus Group
Ways to pay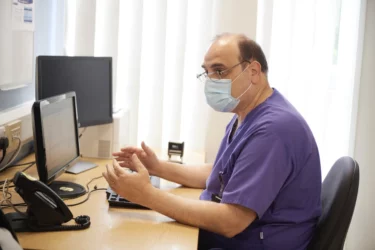 Consultants at Devizes
Meet our experienced consultants at Practice Plus Group Surgical Centre, Devizes. Our consistency of care sees your consultant-led treatment team supporting you from start to finish; making your visit as comfortable as possible, and guaranteeing that the treatment you receive is second to none.
View consultants
Meet the management team
Life at Practice Plus Group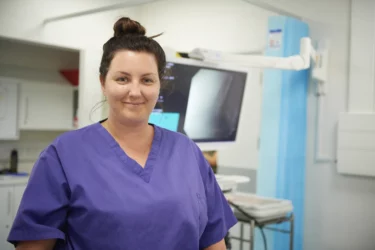 What our patients at Practice Plus Group are saying
See all reviews
No pain at all
Best dentist I've ever been to ! Had to have 2 teeth removed this week ! A very professional team took care of everything!
by Mrs Hazel Showering
Highly recommend this place
Had to have a tooth out and for someone who was terrified, everyone here made me feel more relaxed and comfortable and were excellent from start to finish with my treatment! Thank you. Highly recommend this place.
by Rachael Donaldson,
Google
Cannot fault the care and attention
My wife recently had a cataract operation here and cannot fault the care and attention given to her by all the staff involved.
by Chris Longdon,
Google
Very pleasant experience
Lovely people, kind and considerate to old fools such as myself (85). Very pleasant experience, considering l was petrified.
by Peter Dixon,
Google
Thank you for the great care
Thank you to all the team at Devizes for the great care they gave my dad when he came in for his cataract operation in March. The team were all very caring and efficient looking after him very well. Thanks for the many follow-up phone calls by the team making sure he was followed up by his GP on his return home. Thanks again.
by Alison Packer,
Google
News and blogs
Practice Plus Group Surgical Centre, Devizes
Close contacts list