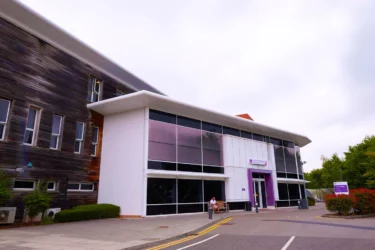 Contact Numbers
Opening Hours
Our opening hours are 6am-9pm Monday to Friday and 6am-6pm on Saturdays.
Enquire now
High-quality treatment in Bristol
Private and NHS patients welcome
At Emersons Green hospital – previously named Emersons Green NHS Treatment Centre – we create an exceptional experience for all NHS and private patients, with a dedication to delivering the highest standards of quality and safety. We will treat you quickly and support you in recovery, helping you to feel better, faster.
Day surgeries can also be performed at our sister hospital, Practice Plus Surgical Centre, Devizes in Wiltshire. You will be informed by the team if this applies to your treatment.
Our clean, modern and comfortable Bristol hospital specialises in planned surgery for NHS, private and insured patients. Our services cover a wide range of treatments.
5000

treatments carried out a month
Good

Care Quality Commission rated
100%

clean record for hospital acquired infections
99%

of patients recommend Practice Plus Group
Ways to pay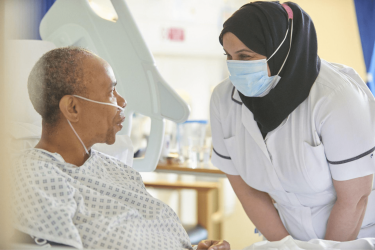 Consultants at Emersons Green
Meet our experienced consultants at Practice Plus Group Hospital. Our consistency of care sees your consultant-led treatment team supporting you from start to finish; making your visit as comfortable as possible, and guaranteeing that the treatment you receive is second to none.
View consultants
Meet the management
Life at Practice Plus Group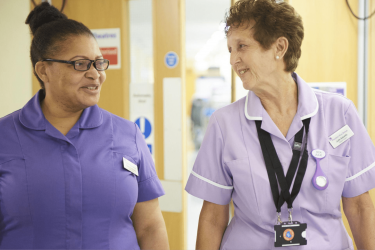 What our patients at Practice Plus Group are saying
See all reviews
Knee surgery, Emersons Green – friendly and highly professional
October 2020 I had total knee replacement, NHS referral. My experience was excellent…everyone was caring, listening and very professional.
by Anonymous
Emersons Green – incredibly slick and super friendly
Despite the most huge system demand, strikes and winter pressures the NHS still carries on, so grateful to Practice Plus Group for looking after me yesterday. You were incredibly slick, super friendly and got the job done!
by Joanna Masters,
Twitter
Emersons Green – truly wonderful
I had an op today in Emerson Green and wanted to say how well I was looked after and cared for. Truly wonderful. Thank you
by Laura Steer – Emersons Green Hospital,
Twitter
Knee replacement, Emersons Green – excellent care throughout
I had a uni-knee replacement operation on 20th February and six weeks later I am very pleased with it. I had excellent care throughout my stay and everything matched or exceeded my expectations. Although paying for it myself was daunting I am glad I had the op and the certainty of a set fee made it less worrying. I would recommend Practice Plus at Emersons Green to anyone else who can afford not to wait for an NHS operation.
by Amanda May,
Google
Practice Plus Group, Emersons Green FAQs
The waiting time for cataract surgery and hip and knee replacement surgery for private patients is currently four weeks after initial appointment.
Bristol features a number of hospitals that serve its population. These include:
Royal Bristol Infirmary
Southmead Hospital
Bristol Royal Hospital for Children
St Michael's Hospital
Practice Plus Group Hospital, Emersons Green
There are currently over 20 hospitals located in and around Bristol. These include NHS and private facilities that offer a range of different treatments.
The main hospitals in Bristol are the Royal Bristol Infirmary and Southmead Hospital.
News and blogs
You'll find a wealth of information in our knowledge hub.
Practice Plus Group Hospital, Emersons Green
Close contacts list