Guide
Benefits and risks of hip replacement
If you or someone close to you is facing the prospect of hip replacement surgery, it's only natural to have questions, worries and doubts. Join us as we weigh up the benefits and risks of hip replacement surgery in one clear and helpful article.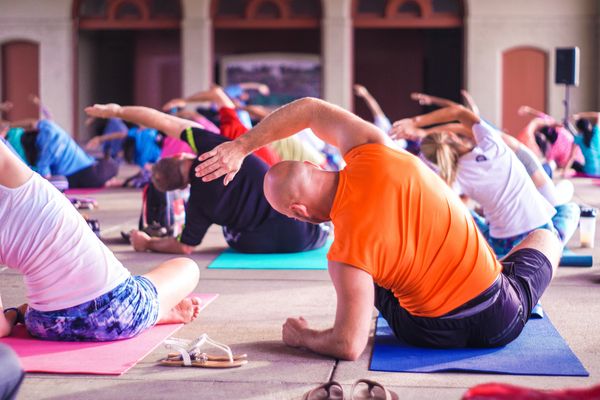 What happens during hip replacement surgery?
Hip replacement surgery is done under anaesthetic. The type of anaesthetic you have depends on your needs and your anaesthetist's recommendations. Once the patient is under anaesthetic, the surgeon makes a cut over the side of the hip, removing the upper part of the femur from the socket. This is then replaced with an artificial ball and socket joint. The operation itself usually takes less than two hours.
Whichever type of hip replacement you have, whether it's a routine procedure or an urgent hip replacement, the surgery is similar; replacing the problem hip with an artificial hip joint.
Benefits of hip replacement surgery
Hip surgery can help you get back to doing the things you love. Here are some of the benefits.
Pain relief
Improved mobility and long-lasting results are key advantages, but the main benefit is pain relief. An arthritic hip can affect all areas of your life. Easing hip pain following successful surgery can provide immediate benefits and a better quality of life.
High success rate
Hip replacement surgery boasts a high success rate. A massive 95% of patients1 report feeling very pleased with the outcome of their operation. Only 5% experience a complication of some sort, the severity of which affects the success of their surgery.
Improved strength and mobility
After pain relief, increased mobility and strength is the next major benefit. Hip replacement patients should be able to carry out simple tasks like climbing the stairs and walking without the use of an aid.
Long-lasting results
Artificial hip implants are designed to be long-lasting. The latest studies show 80-85% of hip replacements are still working 20 years after they were inserted. This means that older patients are unlikely to need hip revision surgery.
Enhanced quality of life
Along with the other benefits mentioned, improved quality of life should not be underestimated. Reclaiming the ability to carry out simple tasks like walking and climbing the stairs can have extremely beneficial effects on a person's mental wellbeing. With an increased range of movement, a patient can feel as though they have much more independence and are less of a burden on their support network.
Benefits of total hip replacement
Total hip replacement patients can expect to enjoy improved strength and better coordination.
If you or someone close to you is showing signs of needing a hip replacement, get in touch with your GP.
Is hip replacement considered risky surgery?
With the benefits of hip replacement surgery covered, it's now time to look at the risks. While hip replacement surgery is a major operation, it's actually one of the most common orthopaedic procedures in the UK.
There were 76,337 hip replacement procedures in England between April 2019 to March 2020 (pre-COVID-19 pandemic)2, and that number is expected to grow year-on-year as records are updated.
Hip replacement surgery risks and complications
So, what are the risks? Despite being a common operation with a high success rate, there are still some risks to consider.
Nerve damage
During the operation, nerve damage and excessive bleeding are potential risks that should be taken into account.
Risk of dislocation after hip replacement
Although uncommon, in the initial period following surgery, dislocation of the new hip joint can occur. This usually requires further surgery.
Risk of DVT and blood clots after hip replacement
Deep Vein Thrombosis and blood clots are also a risk post-surgery. Blood-thinning medication and compression socks are provided during the recovery process. If a patient experiences hot, reddened or hardening areas of their leg, they should contact their doctor immediately.
Infection
Infection is also an unlikely, but potential risk. Hip replacement surgeries take place in ultra-clean operating theatres, but infections can and do occur. In the event of infection, most can be managed with antibiotics with the need for further surgery very rare.
Leg length discrepancy
Other long-term risks of hip replacement surgery are mobility limitations and a change in leg length (Leg Length Discrepancy). Mobility limitations affect almost all patients during the recovery process. Leg Length Discrepancy is another risk to consider, and often requires managing through use of in-soles.
General wear and tear
General wear and tear is another long-term risk to consider. Following a successful recovery process however, patients should expect their new hip to last between 10-15 years. Some last much longer while others need medical intervention much sooner, but 10-15 years seems to be the life expectancy of a new hip.
Hip replacement risk factors
Following surgery, patients should also be aware of the risks involving fractures and nerve damage. Nerve injury is a potentially serious complication of hip replacement surgery. It occurs between 0.6 and 3.7% of patients and is therefore considered a rarity.
Risk of hip surgery for elderly patients
Elderly patients face the same risks as those previously mentioned, but naturally may take more time to recover. As hip replacement surgery is generally thought of as a safe procedure, age isn't considered an obstacle.
What is the most frequent complication following a hip replacement?
While hip replacement surgery isn't considered a risky procedure, as with any major operation, there are risks of complications. Among the most common for hip replacement patients is the risk of blood clots. These are often found in the legs (Deep Vein Thrombosis) or in the lungs (Pulmonary embolus).
These risks are reduced significantly using precautions both in theatre and post-surgery.
How to reduce the risks
There are several things patients can do to minimise the risks from complications. These include:
Maintaining a healthy weight

– this reduces the strain on the new joint replacement

Avoiding falls

– falling in the weeks after surgery could damage the new hip, either causing a fracture or dislocation requiring further operations. Extra care should be taken to avoid falling

Keep moving

– Patients are generally encouraged to be up and about as soon as possible after their operation. Walking aids, hospital staff and physiotherapists will all help in the recovery process. Many patients can expect to be able to kneel after a total hip replacement following the precautionary three-month period. Find out more about exercising after a hip replacement.
Patients should seek the medical advice of their GP straight away in the event any issues arise.
Patient testimonial
"I was treated with the utmost care and consideration by every single member of staff. Nothing was too much trouble and my privacy was paramount to them. I cannot praise them highly enough."
Choosing a safe and trusted healthcare provider
At Practice Plus Group, we offer fast access to high-quality hip surgery. Treatment is available via three different routes: Self-pay private healthcare, insured and through the NHS.
We also recognise the importance of operation waiting times and hip surgery costs. That's why we offer a wide range of procedures and treatments through our hospitals up and down the country.
Fill in a booking consultation form here or give us a call at 0333 999 2570.
---
---
References
1 https://www.hey.nhs.uk/patient-leaflet/total-hip-replacement-benefits-risks-outcome/
2 https://digital.nhs.uk/data-and-information/publications/statistical/patient-reported-outcome-measures-proms/hip-and-knee-replacement-procedures-april-2019-to-march-2020