Guide
Cataract surgery costs – A guide
Concerned about cataract surgery costs? For most of us, the power of sight is one of our most prized possessions. Although we may take them for granted, we use our eyes on a constant basis every single day. So, when our sight is threatened, it's only natural to be worried.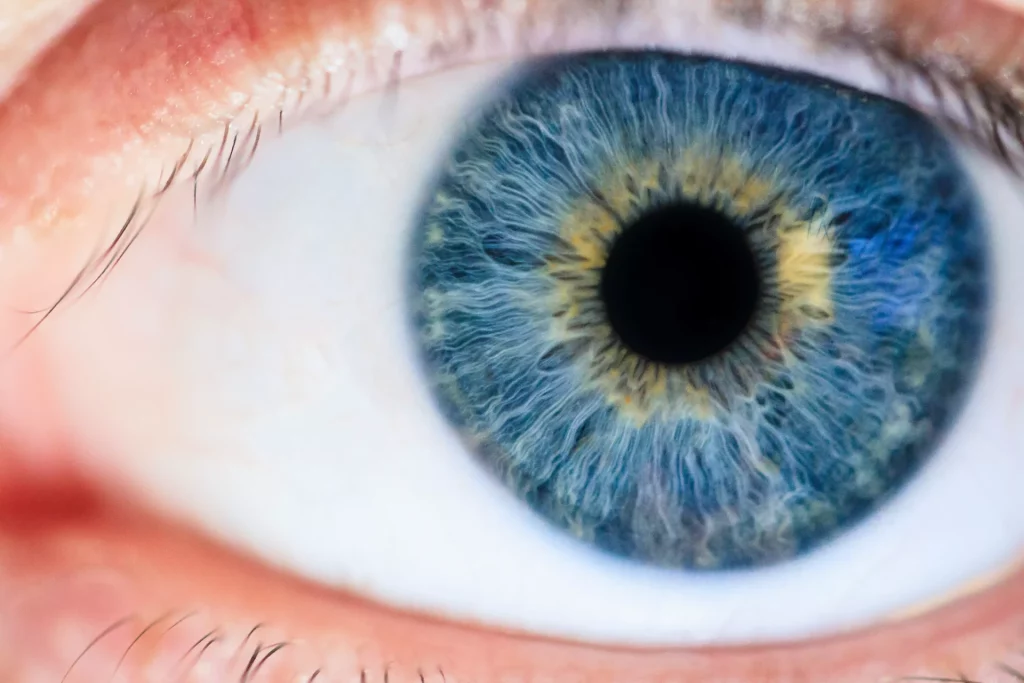 If you're suffering from an eye condition like cataracts, you'll likely want to solve the problem as quickly as possible. Read on for important information on cataract surgery costs, payment options, and why you should choose Practise Plus Group for your eye care treatment.
Ready to get your life back on track?
Enquire about eye surgery today, call us now: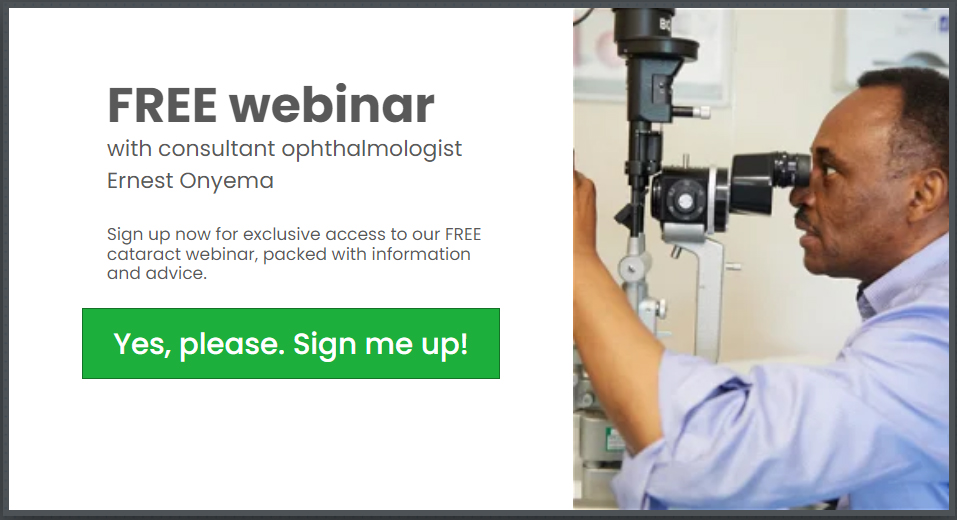 How much does cataract surgery cost in the UK?
The average cost for cataract surgery in the UK currently stands between £3,000-4,000 per eye. The price of cataract surgery is specific to your needs and will depend on a number of factors such as:
your existing prescription
the type of corrective lens you'll receive.
Those with a higher glasses or contact lens prescription will likely pay more for the same cataract removal procedure. This is because they require a stronger corrective lens.
The average cost of cataract removal
The average cost is usually between £3,000-4,000 per eye. As the needs differ from patient to patient, there are different types of cataract lenses, each available at a fixed price. For example, monofocal lenses are cheaper than multifocal lenses. Both are available with Practice Plus Group.
How much does a private cataract operation cost?
As the NHS waiting lists for cataract treatment increase, it's only natural to consider private health options. The cost of private cataract surgery options does differ. As mentioned previously, a private cataract operation in the UK costs on average between £3,000-4,000 per eye.
How much does a single cataract surgery cost?
Cataract surgery on the NHS is, of course, free. However, with waiting times increasing over the last two years, it's only natural for patients to explore other options. And while private healthcare may be expensive, many people would struggle to put a price on their eyesight.
At Practice Plus Group, the surgery itself costs £1,995 per eye. This is over £1,000 cheaper than the UK average. Patients will also need to pay £95 for the initial consultation.
How much does the best cataract surgery cost?
Cataract surgery costs vary from clinic-to-clinic and it's almost impossible to single out which offers the best treatment. You can expect to pay anything between £1,500-4,500 depending on the clinic. The most expensive cataract surgery costs around £4,500 for a multifocal lens at Centre for Sight.
Cataract lens price list
The cost of cataract surgery differs depending on the type of lens implant. For example, a multifocal lens is more expensive than a monofocal lens. The type of lens you need will be determined by your doctor.
If you choose private hospital treatment with Practice Plus Group, you'll need to consider the following costs:
Comparing NHS v private cataract surgery costs
If cataracts and eye health are affecting your sight, surgery is usually available free on the NHS. Waiting times can be up to nine months depending on where you live in the UK, and there are occasions when people might not qualify for surgery.
Whereas private cataract surgery costs more, the waiting list is typically just a few weeks. At Practice Plus Group, you'll need to pay £95 for an initial consultation, with the main treatment starting from £1,995 per eye.
Benefits of private cataract surgery
As previously mentioned, the main benefit of cataract surgery is the greatly reduced waiting time. We rely on our sight for all sorts of daily activities, so it's naturally a concern to think of losing it due to cataracts. Put off by the long NHS waiting times, lots of people consider taking the private healthcare option. This is so they can make a quick return to life's everyday activities.
What's included in the cataract surgery price?
At Practice Plus Group, cataract surgery prices start from £1,995. This is for the surgery itself. The initial consultation takes place between two and four months before surgery and costs £95.
Other procedures such as Oculoplastics and YAG laser treatment are available at Practice Plus Group. The prices for these are detailed in the table above.
Are there any additional costs in cataract surgery?
There are no additional costs for straightforward cataract surgery. If you're receiving premium lenses, the procedure will cost more. Additional costs may also be incurred if you require oculoplastics or YAG laser treatment. Prices for these procedures can be found in the table above.
Finance and payment options
If you are exploring different finance options, we offer the opportunity to pay for yourself via self-pay. This is an alternative solution. It allows you to quickly access high quality treatments without the need for private insurance.
There are also a number of different payment plans and loans available through our partner Chrysalis Medical Finance. You will need to have an agreement in place with Chrysalis Medical Finance two weeks before the planned date of your surgery.
Why choose Practice Plus Group for your cataract surgery?
At Practice Plus Group, we provide high quality, fast assessment and treatment at an eye hospital that's convenient for you. We use the latest advanced technologies from the world of vision correction. This cutting edge treatment will get you back to your daily activities and ultimately improve your quality of life.
We also offer the following:
low cost £95 appointment with highly experienced consultants and ophthalmic surgeons. These appointments feature eye tests and diagnostic tests to help diagnose your problem and decide the best options available for you
shorter waiting times
dedicated customer care to provide support and answer any questions you may have
access to experienced consultant eye surgeons who work for us at a hospital near convenient to you
specialist nursing teams so you feel better faster.
How to get started
To receive a clinical assessment or treatment from us, you'll first need to be referred by your Optician/Optometrist or GP.
For more information on booking a consultation with Practice Plus Group, take a look at our Patient Referral page or explore our payment options.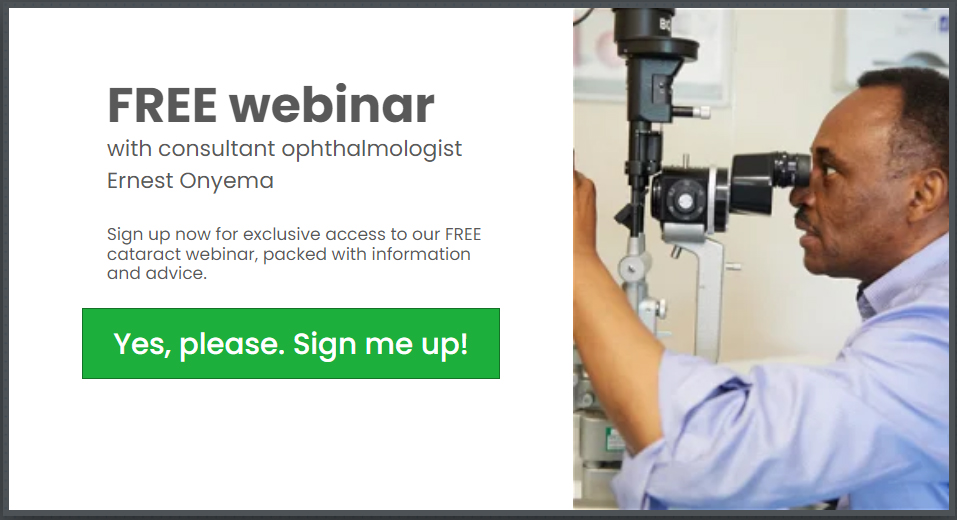 5000

treatments carried out a month
Outstanding

or 'good' ratings by CQC
100%

clean record for hospital acquired infections
99%

of patients recommend Practice Plus Group
See all reviews
Cataract surgery, Devizes – cannot fault the care and attention
My wife recently had a cataract operation here and cannot fault the care and attention given to her by all the staff involved.
by Chris Longdon,
Google
Cataract surgery, Gillingham – everyone very friendly
I went for my cataract assessment today and found everyone very friendly and I was put at ease about the procedure. I feel very relaxed to know that I'll be in good hands when the time for my surgery arrives.
by Sandra Church,
Google
Cataract surgery, Portsmouth – exceedingly courteous and helpful
Appointments staff exceedingly courteous and helpful getting both my elderly parents booked in for appointments on the same day and directly after each other, for eye surgery.
by Paula Stubbs,
Google
Cataract surgery, Plymouth – fabulous practice
I had 2 cataract operations by the same surgeon and she was excellent! Both eyes are now perfect and operations went without a hitch! Aftercare was superb!
by Anonymous,
Plymouth
Cataract surgery, Gillingham – friendly, caring and professional
Attended for cataract surgery and cannot fault the care I received from every single member of staff. Following a warm and friendly welcome at reception, pre surgery checks were carried out in a friendly, caring and professional manner with everything clearly explained – this carried through to the actual procedure where theatre staff were so kind and reassuring.
by Yvonne Akrill,
Google
Cataract surgery, Gillingham – made my experience worry-free
I was very nervous at the start of my visit, but was absolutely amazed at the professional and caring service. The staff were so kind and helpful to make my experience worry free. The Surgeon was excellent and gentle, and I am so glad I had my eye surgery there. 100% a perfect day. Love to you all at Practice Plus Group, Gillingham.
by Philip Bevens,
Google
Cataract surgery, Southampton – highly recommend
I highly recommend Practice Plus Group! I had eye surgery yesterday and already can see clearly.
by Dave
Cataract surgery, Gillingham – made to feel safe
My mum is 89 she was very frightened to have her cataract removed but when she got to the Gillingham practice from the start to the end she was made to feel safe with Mr R Govindan and the nurses on his team my mum is looking forward to having her other eye done
by Rosemary Jones,
Google
Cataract surgery – quick and well organised
The whole process was very quick and well organised from first contact to being discharged. The initial telephone contact allowed me to ask questions and be directed to the clinic which would best suit my needs. Everyone involved was very friendly and quickly put me at ease. I was always explained choices and not pressured into any response. My concerns were fully answered enabling me to feel confident to go ahead. I loved my consultants humour during the procedure keeping me involved and relaxed. My eyesight is amazing now with no need to wear glasses so I'm extremely satisfied.
by Mary Hillman,
Google
Cataract surgery, Rochdale – staff efficient and reassuring
I recently had cataract surgery at Croft Shifa Health Centre, Rochdale, with Practice Plus. I found them excellent and the outcome amazing. From referral by my Optician to the procedure on my second eye it took only 10 weeks, and this was through the NHS route. I was naturally frightened but I found the staff efficient and reassuring. The procedure itself was totally painless and I was given good advice on aftercare. The difference in my vision is just amazing so I am very grateful to Practice Plus. Thank you.
by Liz W,
Trust Pilot
Cataract surgery, Rochdale – the care given was second to none
I had my cataracts removed from both eyes at Practice Plus in Rochdale, one in March 2022 and the second in April 2022. The care I was given by everyone involved, from consultant to nursing team to the patient services team was second to none. I will be forever grateful to everyone who looked after me and made my sight better than it has ever been!
by Margaret Clayton
Cataract surgery, Devizes – thank you for the great care
Thank you to all the team at Devizes for the great care they gave my dad when he came in for his cataract operation in March. The team were all very caring and efficient looking after him very well. Thanks for the many follow-up phone calls by the team making sure he was followed up by his GP on his return home. Thanks again.
by Alison Packer,
Google
Cataract surgery, Ilford – very satisfied patient!
I had my 2nd cataract operation at Practice Plus Group Ilford. I had both operations at this centre.
I must report how pleased I have been with every aspect – efficient, friendly and skilled. Also, information both verbal and printed was spot on. I am a very satisfied patient!
by Mr Barry Cohen