News
How we're helping patients avoid sight loss
According to new research published today (21st March), over 550 patients have suffered sight loss since 2019 due to NHS delays.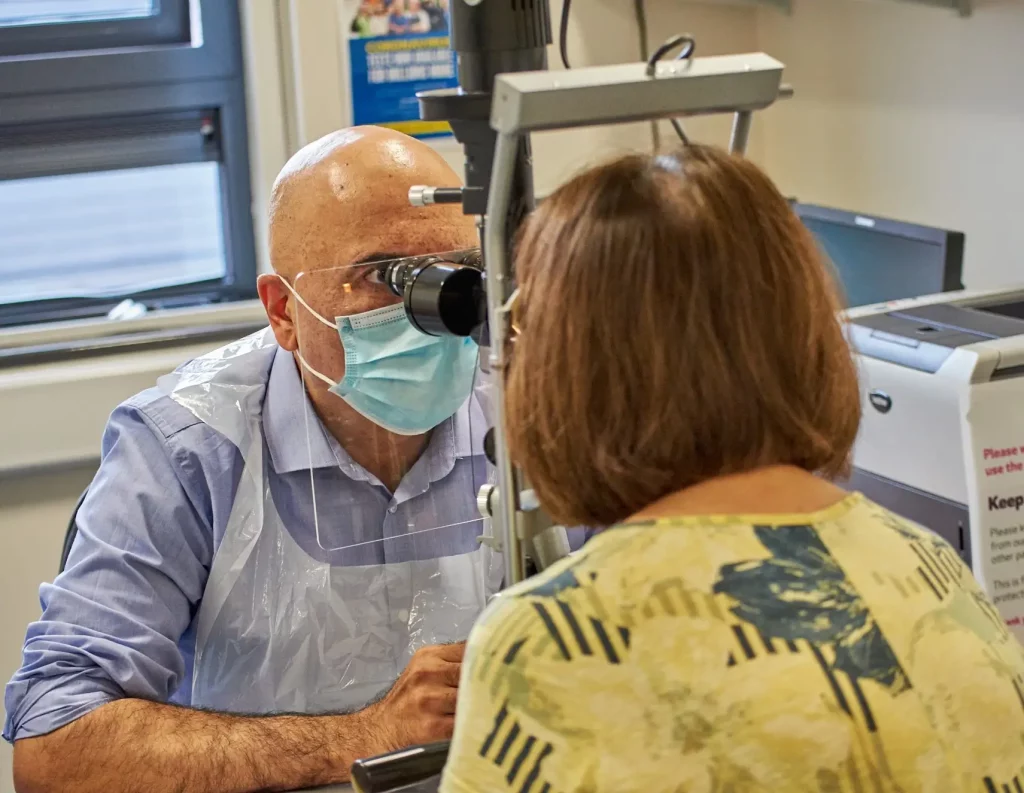 Latest figures also reveal that 628,502 people are waiting for ophthalmology appointments – the second largest NHS backlog and equal to one in every 11 patients on an NHS waiting list. 27,260 of those have been waiting a year or more, against a target of 18 weeks.
Commenting on the story, Practice Plus Group's Consultant lead for macular services, Mr Barmak Zadeh, urges people concerned about their eyes to ask a GP or optometrist for a referral to our NHS clinics, where wet AMD can be seen and treated quickly.
"Wet AMD is caused when abnormal blood vessels grow into the macular area, which is responsible for central vision. Blood or fluid can leak from these vessels, causing scarring and rapid loss of vision. The good news is that, with prompt treatment, deterioration can be stopped in its tracks and a person's sight saved. We urge referrers to act quickly upon discovering any symptoms for Wet AMD. This disease only deteriorates the vision and we want to help stop this.

We have established fast track referral pathways for optometrists and GPs that ensures the moment they become concerned that their patient may have Wet AMD, they can contact us for an appointment. We aim to see, diagnose and treat patients within one week or sooner, well within the time recommended by the NICE Institute and Royal college of Ophthalmology AMD guidelines."

Barmak Zadeh, Consultant Lead at Practice Plus Group
Our national mobile AMD service is run out of our CQC-rated 'Outstanding' Ophthalmology centre in Rochdale Hospital, and includes a number of mobile units across the North West, Yorkshire and Winchester. We also offer AMD treatment in our Shepton Mallet Hospital and Gillingham hospital.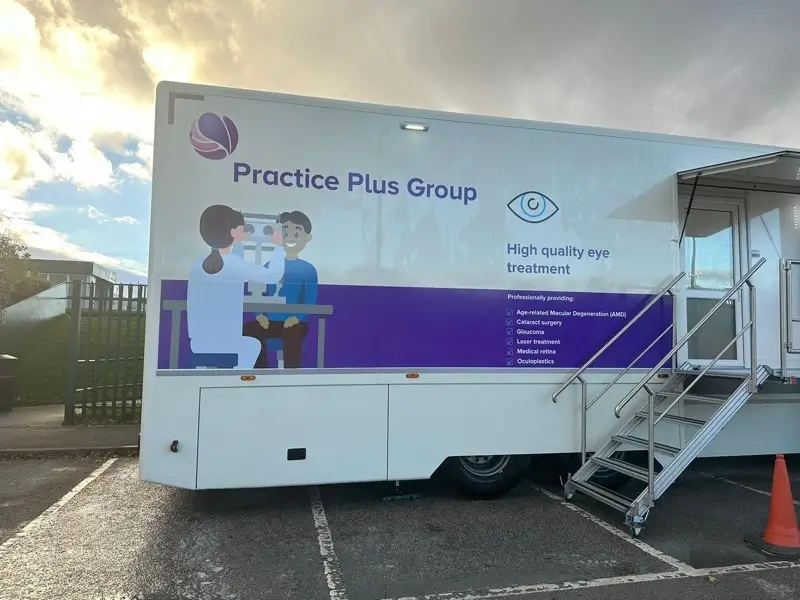 Cataracts, though less urgent than wet AMD, should also be treated as quickly as possible. If surgery is delayed the cataracts can harden and the surgery can become more difficult. The sooner cataracts are treated, the better the patient outcomes. At Practice Plus Group, cataract treatment is available to both NHS and private patients across all our sites.
"We enjoy excellent patient feedback thanks to our group of highly experienced cataract surgeons and ophthalmology nurses."

Professor Richard Newsom, Clinical Director of Ophthalmology at Practice Plus Group
Professor Richard Newsom, Clinical Director of Ophthalmology at Practice Plus Group, says: "We enjoy excellent patient feedback thanks to our group of highly experienced cataract surgeons and team of ophthalmology nurses. People have been put off accessing healthcare unless it's an emergency because of all the negative headlines but we are here for people who are experiencing sight loss through cataracts. Patients not only regain their vision but they go on to sleep better and their mobility and overall health and lifestyle improves."
Related resources