Blog
Self-pay hip surgery: finding affordable options
If you're suffering from hip pain, surgery can be a life-changing procedure. It can help relieve you of chronic pain, while also improving your mobility to get you back to enjoying everyday activities. If you're looking for a faster solution for your hip pain, self-pay hip surgery can be a great alternative to the NHS route.
In this blog, we share tips to help you find affordable self-pay hip surgery in the UK.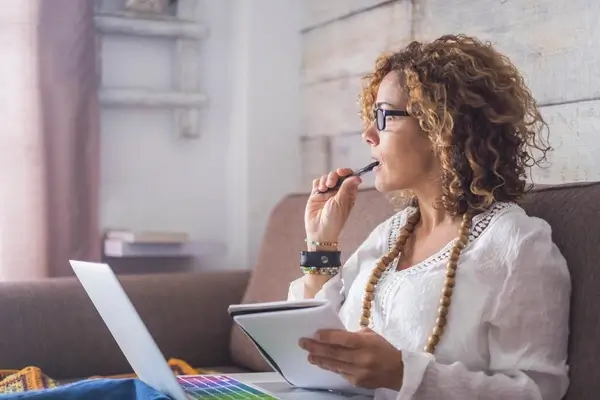 How to find affordable private hip surgery
We understand that surgery can feel like a big investment and it's important to understand that some providers are more expensive than others. Research is key to finding a hip surgery option that meets your budget requirements
The following steps explore the procedure that offers the best value and care for you.
Research private healthcare providers
One of the first steps in finding affordable self-pay hip surgery is to research private healthcare providers. Look for reputable hospitals or clinics that specialise in orthopaedic surgeries and have experienced consultants. Visit their websites, read patient reviews and compare their pricing structures to find the best option for you.
Did you know?

Practice Plus Group procedures cost up to 30% less than other hospitals? Get in touch to learn more.
Consult with orthopaedic surgeons
Once you've shortlisted potential private providers, it's important to talk to orthopaedic surgeons who specialise in hip surgeries. Schedule appointments for initial consultations to discuss your condition, treatment options and the associated private surgery costs. Take this opportunity to ask questions about their experience, success rates and any potential complications. The surgeon should be able to provide you with an estimate of the cost of the procedure, including pre-operative and post-operative care.

At Practice Plus Group we're committed to honest pricing which means that the quote we give you for treatment is all inclusive. This includes prescriptions, aftercare, equipment used and any extra complications that may arise.
Please note the cost of an appointment at Practice Plus Group is £95. This includes any necessary blood tests and x-rays as well as a health assessment with a nurse.
Explore financing options
We understand that for most people, hip surgery can be a significant financial investment. If paying the full amount upfront is not feasible for you, most private healthcare providers will offer financing options. You should explore these options to see whether they're suitable for you.
Some clinics offer instalment plans, medical loans or partnerships with financing companies. Be sure to read the terms and conditions, interest rates and repayment plans before committing to any financial agreement. You will also need to calculate the total cost, including interest, to ensure it fits your budget.
We offer three routes of treatment access at Practice Plus Group:
Self-pay

– This option involves funding your own high-quality, consultant-delivered treatment, without the unnecessary extras. This can be paid for in a single lump sum or via finance options

Health insurance

– This option is for patients with their own private health insurance or employee health insurance. Be sure to check that your treatment is covered by your insurance provider before making a decision

NHS referral

– You can get faster treatment by switching hospitals with a GP referral.
For self-pay patients, finance is available over 12 months. 0% or longer-term options are available from 36-60 months at 14.9% APR.
Discuss your options with NHS consultants
Although the NHS waiting times can be long, it's worth discussing your situation with an NHS consultant. They can provide valuable advice, alternative treatment options and potentially refer you to a private provider within the NHS network.
Taking advantage of the differences between NHS and private healthcare could offer a compromise between the speed of private treatment and the cost-saving benefits of the NHS.
What are the benefits of paying for yourself?
While the NHS provides excellent healthcare services, the waiting lists for hip surgeries can be long. One of the main benefits of paying for yourself is that you can have your treatment faster, with more control over when you have the procedure.
The other benefits include:
easy access to treatment and information
ability to choose a hospital or treatment centre convenient for you
choosing a consultant that suits your needs
ability to speak to a range of consultants
choosing a time and date for your initial appointment
getting your surgery sooner
benefitting from a tailored recovery program.
How much does self-pay hip surgery cost?
The cost of private hip surgery varies depending on the type of procedure you need. These can range from total hip replacement operation to a hip revision. Private hip replacement surgery at Practice Plus Group starts from £10,720.
How self-pay hip surgery works
If you choose self-pay healthcare with Practice Plus Group, you can book an initial appointment for £95. You can do this by calling us on 0330 162 376 or by completing our self-pay enquiry form. Your initial appointment will include any necessary X-rays, blood tests as well as a health assessment with a nurse at no extra cost – everything is included in the £95 fee.
During the initial consultation, your surgeon will discuss with you the type of hip surgery and artificial joint that is suitable for your needs. This is a great opportunity to ask any questions you may have about the hip surgery costs and your subsequent recovery. The initial consultation usually occurs within three weeks of enquiry.
Once diagnostic tests have been carried out, treatment will then be agreed with the consultant. You'll be booked in for hip replacement surgery at a time and date that's convenient for you. This will typically be around four to six weeks after your consultation.
Self-pay at Practice Plus Group can be done on a pay-as-you-go basis and can be used for consultation, diagnostic imaging, treatment or surgical procedures.
Find affordable hip surgery that works for you
Don't let hip pain affect your quality of life. Take the next step by completing our self-pay enquiry form to receive more information about hip surgery with Practice Plus Group.
Related resources