Guide
NHS vs private healthcare: your questions answered
Weighing up NHS vs private healthcare can seem complicated, we'll try to answer some of your questions in this blog:
How can I access private healthcare?
Can I mix and match NHS and Private Care?
How long will it take to get treatment?
What are the costs and how can I pay?
How do I start the process?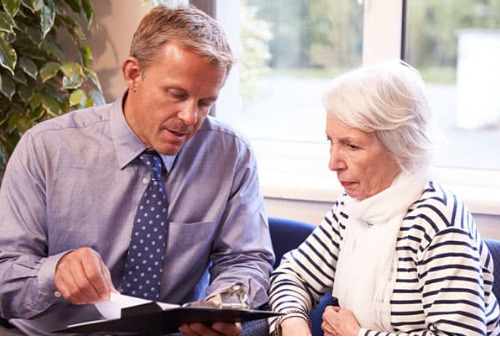 What is private healthcare?
Private healthcare is medical treatment which you pay for yourself, either directly to the healthcare provider or through private medical insurance. Private healthcare providers run independently from the NHS, with their own treatments centres, clinics and hospitals.
The difference between NHS and private healthcare
Whilst private healthcare providers are independent from the NHS, they are still regulated by the Care Quality Commission (CQC) and will be inspected and rated by the CQC – so you can check a provider's rating and standard of care before you book.
Private sector healthcare can offer advantages over NHS treatment in some circumstances. People often consider treatment at a private hospital if they are looking for somewhere local, faster treatment, or more privacy.
The benefits of private healthcare
Most providers offer easy access to treatment, with information about services provided, consultant information, access to enquiries and booking all available online. You can usually choose a time and date for your initial appointment and have any treatment necessary within a few weeks of booking.
How to access private healthcare
If you're in need of treatment and considering private healthcare, you may be wondering what your options are. Our private patient advisors are always on hand to help with choices around hospital, scheduling and payment options, but we understand that there are often questions that you may have before you are ready to talk to us.
How does private healthcare work?
This introductory video from the Independent Healthcare Providers Network explains how private healthcare works and tells you how to access private healthcare either with or without a referral from your GP.
Mixing NHS and private treatment
Seeing a specialist privately doesn't affect your place on an NHS waiting list. If you're thinking about having private treatment, you can have a private consultation and then make a decision to either wait for NHS treatment or go ahead and pay for private treatment. Your NHS care will continue to be free of charge, whatever your choice.
If you decide to go privately and are still receiving NHS care for the same condition, your treatment should be supervised by one healthcare team. The NHS website gives a cataract operation as an example of this. You can't have a cataract operation on the NHS and pay privately for special lens implants that are normally only available through private care. You would either have to have the operation on the NHS and have standard implants or pay for both the operation and lens privately. The NHS gives detailed information for patients who wish to pay for additional care.
How long will it take to get treatment?
There is a considerable amount of information in the press about NHS waiting times. According to the British Medical Association demand for hospital treatment outstripped capacity even prior to COVID-19, so it is no surprise that the demands of delivering care during a pandemic have led to significant backlogs and longer waits. The number of people on the NHS waiting lists for consultant led elective care is now over 6 million – you can find out more detail around the NHS waiting list backlog on the BMA website.
If you'd like to find out about waiting times in your local area, you can use the My Planned Care website which allows you to search for waiting times using region, hospital and speciality.
Being able to plan your treatment is important, and we know that's why some people choose to pay for treatment and have it at a time that suits then, rather than wait.
Using orthopaedics as an example, at Practice Plus group the average time from initial enquiry to having your operation is 11 weeks, for cataracts and other surgery you could have your operation as quickly as seven weeks1.
How much does private healthcare cost?
Cost is obviously a clear consideration when looking at private healthcare. As well as common questions such as price, we are often asked about hidden extras or whether the treatment costs quoted cover everything.
It's worth looking into these questions in more detail before booking an initial consultation. Asking questions about the cost of private surgery and what's included in the treatment price ensures no surprises at the end of your stay. Does the cost include items like prescriptions, dressings, anaesthetic, overnight stay, physiotherapy, pathology or post-operative appointments? What does the initial consultation price include?
You might also want to find out when you will be expected to pay and what the payment options are. There are often ways to spread the cost of payment, so it's worth considering the finance options – which might make private treatment more accessible than you think.
Can I transfer from an NHS hospital to private?
Yes you can. There are certain things to bear in mind when thinking of transferring from NHS to private healthcare. You can move your care from NHS to private, but you can't mix the two together in one episode of care. If you are considering moving to private healthcare, talk to your GP or consultant, research your options and make a decision based on your own needs and experience.
How do I start the process?
There is a wealth of information online about accessing private healthcare, using the Independent Healthcare Providers Network website is a good starting point, with the videos and guides to walk you through the process. Once you have looked at the waiting times in your area it's worth contacting a few providers to work out how quickly you can be seen by a consultant, how long it will take to receive treatment, and what the costs are. Don't be afraid to ask lots of questions upfront, we know private healthcare can be daunting and you need to feel as comfortable as possible before making a decision about your treatment.
At Practice Plus Group we're more than happy to talk you through the options and the process for private treatment, whether you are paying for yourself or through health insurance.
If you'd like to find out more about how we can help you can talk to an enquiries agent on 0330 173 1264 or complete our self-pay enquiry form.
---
References:
1 Using Practice Plus customer data, calculated using an average of days from the date of the booking enquiry to the date of the procedure (January 2019 – May 2022).