News
Practice Plus Group scoops Hospital Group of the Year award
Practice Plus Group has won the LaingBuisson 'Hospital Group of the Year' award for its chain of hospitals offering affordable private surgery.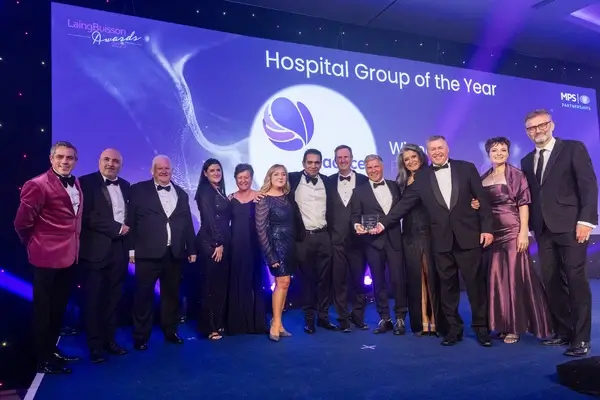 The win reflects the changing face of private healthcare users amid record NHS waiting lists, with around half of Practice Plus Group's private customers having never used private healthcare before.
Practice Plus Group is and will remain predominantly an NHS provider, offering hip and knee replacements, hernia surgery and cataracts surgery to NHS patients- often with shorter waits than in large NHS Trusts.
This year, they launched a sub-brand, Wellsoon, using its experience of delivering high volume, low complexity operations to a high quality to offer surgery at low, fixed prices in four to six weeks. While treatment is available for insured patients, 90% of people choosing Wellsoon are paying for themselves. The same fixed prices are standard across all their hospitals and are provided up front.
John Wilson, 70, from Nuneaton, Warwickshire, said: "I have never used private healthcare in the past, but my hernia pain was like two knives being stuck in and twisted and it was just getting worse. I had to stop walking, working, enjoying my hobbies. I was facing at least a year's wait once on the list for surgery, but there were days I could barely move. Last Christmas, my wife was busy getting everything ready for family coming over and I couldn't get out of the chair to help. It just stopped me in my tracks. We got a quote for a private consultation in Birmingham for £500. The price of a consultation at Practice Plus Group was £95- about the cost of a meal out with the family- so I went along and was so impressed that I booked in. I had the surgery a few weeks later and it was worth every penny. I've got my life back- I can now look after my grand-daughter, go walking and keep fit and healthy."
LaingBuisson commented*: "The price promoted is the price the patient will pay, and importantly, Practice Plus Group's pricing is at the lower end of price ranges – primarily because they employ their surgeons and clinical staff and focus on a limited number of high-volume procedures and pathways. For consumers, this is a real shift in offering affordable options, particularly to those new to private healthcare."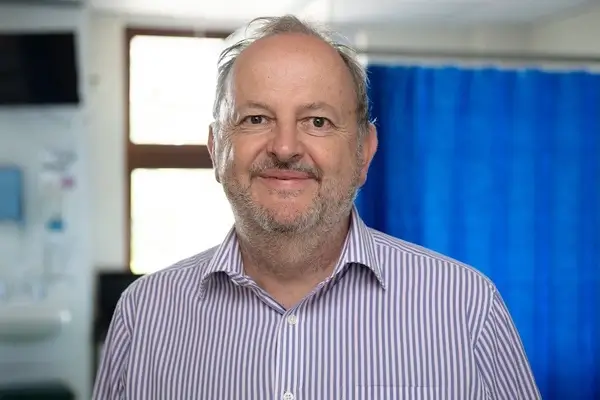 Jim Easton, Chief Executive of Practice Plus Group, said: "There is undoubtedly a growing demand from people for whom paying significantly less than the traditional private model is very important. Our focus is on high clinical quality and patient-centred care. Our hospitals are friendly, clean, bright and modern. You may not find all the trappings traditionally associated with private hospitals but our patients tell us they don't want to pay for the things they don't need. We're seeing builders and other tradespeople and self-employed customers who need to get fit for work, and retirees who don't want to waste two years of their lives losing their mobility, their fitness, and independence. People are driving 40, 50, 60 miles to come to us. I'm proud to be offering people an option other than long waits on the NHS or the traditional private route."
Practice Plus Group was the first independent hospital group to achieve 100% 'Good' or 'Outstanding' CQC ratings across all their locations. The majority of their sites achieved 99% 'would recommend' ratings in the latest national Friends & Family Test, with 95% overall, and 100% clean rating for hospital acquired infections. They have full Joint Advisory Group (JAG) accreditation for all endoscopy services, and are now rolling out the JAG Endoscopy Training System (JETS).
Related resources