Case Study
Portsmouth cataract surgery – eye-opening results for Adrian
Read about Adrian's Portsmouth cataract surgery experience…
"Don't underestimate the difference cataract surgery will make to your life."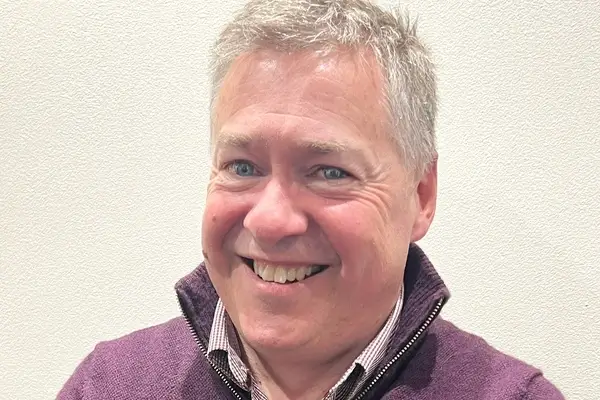 Adrian Peake, Operations Director at Practice Plus Group, has joined the millions of people who have had cataract surgery in the UK after suffering from symptoms for nearly 3 years.
Adrian had been an avid reader all of his life and after starting to struggle with the sight in his right eye, he actually stopped reading. He avoided the fact he may need to seek help. Blessed with 20/20 vision all of his life, Adrian explained his frustration to be experiencing cataract symptoms at such an early age.
"I have always had great eye sight. I have read books for pleasure throughout my life and I wasn't prepared to be thinking about cataracts and face the fact that I was getting older. I travelled a lot for work and I started to noticed the screens on the aeroplane seats were blurry and hard to watch. Watching football became a problem; I couldn't see the action at the far end of the pitch."
"It wasn't until my wife and I were planning a trip of a lifetime to the Maldives in 2022 that I realised I really needed to do something. My eye sight was impacting my life and I realised that exciting activities like scuba diving would be such a disappointment as I couldn't see anything clearly."
The Portsmouth [Practice Plus Group] staff were absolutely wonderful and I was well looked after. The procedure itself took just 6 minutes!"

Adrian Peake, Operations Director at Practice Plus Group
After seeking help at Practice Plus Group Hospital Portsmouth, Adrian went for cataract surgery on his right eye in October 2021 with Consultant Ophthalmologist, Mr Richard Newsom.
Adrian said: "I have watched countless cataract procedures in my role at Practice Plus Group. Whereas it had always looked comfortable and the patients were put at ease, I had a very different opinion when it came to my own eyes. I was fearful and had to admit I had held back on having my own procedure because of that.
"However, I was amazed. The staff were absolutely wonderful and I was well looked after. The procedure itself took just six minutes and the results were a shock. I sat up and thought 'wow!'. I opened my eyes and I could actually read the clock on the back wall of the operating theatre. For me, the results were immediate."
Adrian added: "If you need cataract surgery, I would highly recommend you get it done sooner rather than later. Don't underestimate the difference it will make to your life. I wasted nearly three years of my life where I just stopped enjoying the things I loved. That time is priceless."
Related resources