Patient story
Hernia surgery 'worth every penny' for John
"I had stopped doing what I love doing," says John, Practice Plus Group hernia repair patient.
John Wilson 70, is a semi-retired, active man who works in a café and would think nothing of walking five miles into town and back. However, after some games of badminton last year, he developed groin pain that got progressively worse.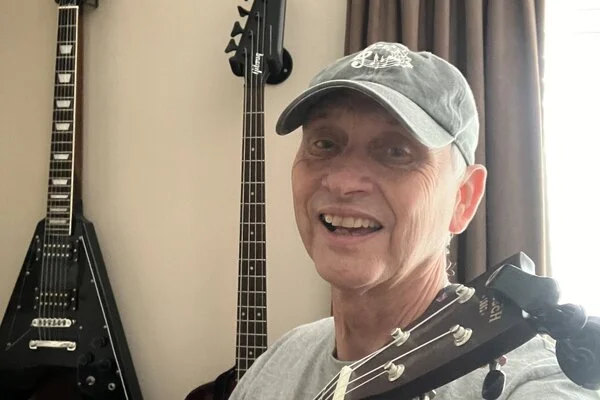 John said: "I went to see my GP and he confirmed that I had a hernia. The pain was like a knife being stuck in and twisted and it was just getting worse. I went to see a consultant at my local NHS hospital, who confirmed I had a hernia but said I would need an MRI scan. I had already waited weeks and weeks to see him and the scan would take another 8-10 weeks. I waited and was then told the results would take another 6 weeks to report on, while the operation would still be months away. My wife then decided she would start to look into paying for healthcare privately."
John had to stop working, could no longer walk in to town every day and had put weight on. He had also stopped playing the ukulele and guitar due to the hernia pain, both cherished hobbies.
He said: "My wife called Practice Plus Group who told her about the hospital in Barlborough. Even though this is an hour's drive from us, we knew it was the right choice. The call was so helpful and straightforward. Within a few weeks I was in and having the operation."
John commented that the staff in reception had been warm and welcoming, the nurses had been reassuring and he felt really looked after. "I was on painkillers for two to three days after the operation and it hurt a little to get out of bed for a week but this quickly passed. I am back walking four miles a day already and also enjoying the ukulele again.
"It has been worth every penny."
Related resources