Patient story
An unbelievable transformation for Mike
Mike Rajkovic had spent quite a few years with pain, from what he thought was his knee. Getting out of the car had become a challenge and his trips to the gym had come to an abrupt end. "It had got to a point where the pain was impacting my sleep. I was regularly needing to take both paracetamol and Ibuprofen and I knew I had to do something."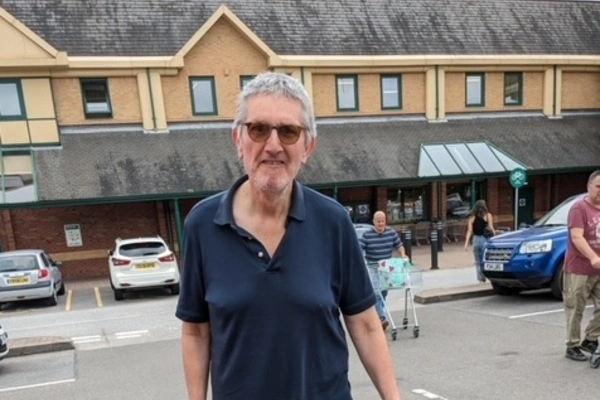 Mike was well aware of the NHS waiting times and had heard a number of stories about delayed and cancelled appointments. Deciding he would research getting his knee pain sorted without going through the uncertainty and long wait of the NHS, he called Practice Plus Group.
Mike had been recommended Practice Plus Group Hospital, Barlborough by friends, while his wife had also heard about the self-pay option and how pleased others had been. Within a couple of weeks, Mike had seen an orthopaedic surgeon and after some assessments and x-rays, he was told that the pain he had been getting was actually from his hip.
"I wasn't sure at first as I had been quite sure my knee was the issue, but my consultant did thorough tests and he even offered me a steroid injection to show how it was the hip. I decided to take his advice that a hip replacement was the answer and we booked the surgery."
"The transformation is unbelievable."

Mike Rajkovic, hip surgery patient, Practice Plus Group, Barlborough
Nine years ago, Mike was told that he was overweight with high blood pressure. To counter this, he lost an incredible nine stone to improve his health. He was able to stop taking blood pressure tablets and had been enjoying going to the gym four or five times a week to keep the weight off.
"The pain was stopping me stay fit and active. I would usually be hiking and jogging but all of that had to stop. I couldn't even climb over a stile."
"The staff at Barlborough were great. My pre-op assessment was thorough and everything was explained. I had my own room and the surgery itself went smoothy. The anaesthetist was absolutely great. He explained everything and kept me very comfortable.
"I had some sedation on top of my spinal anaesthetic and woke up later with it all done. The aftercare has been great."
Mike was walking unaided two weeks after his surgery and is already increasing his walking every day and making great progress only nine weeks later. "I'm back to the gym and walking. The whole experience has been outstanding and the transformation is unbelievable!"
Related resources