Blog
Healing steps: Top post-surgery walking spots in Barlborough
If you've recently undergone surgery, taking a gentle walk can be a great way to aid your recovery. Not only does it get your blood flowing and help clear your head, it can also prevent complications such as blood clots.
Nestled in the leafy north-eastern part of Derbyshire, the small village of Barlborough offers some fantastic walking routes that are perfect for those recovering from surgery at Barlborough Hopsital. Whether you're looking for a gentle stroll through the village or embarking on a longer walk through the countryside, there's something for everyone in and around Barlborough.
As we celebrate National Walking Month, join us as we take a look at some of the top Barlborough walks post-surgery.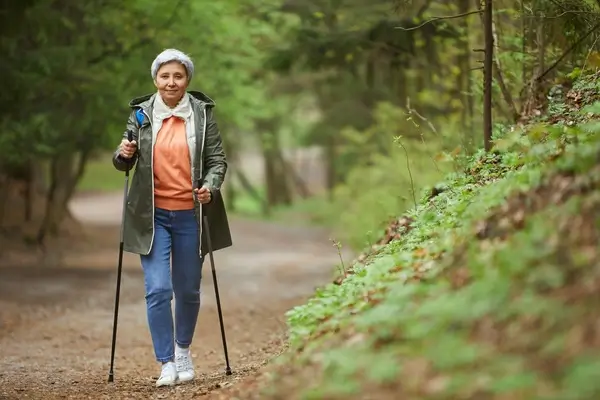 Barlborough heritage trail
The Barlborough Heritage Trail is a circular walk that takes you around the village, taking in some of its most interesting historical sites. The walk is relatively flat and at just under two miles long, makes it perfect for those getting out and about after surgery. Along the way, you'll see the village's 17th-century church, the ruins of a mediaeval castle, and several other historical buildings.
Barlborough Country Park
Covering 65 acres of woodland, grassland and wetland habitats, Barlborough Country Park provides the perfect environment for getting outdoors. There are several walking trails to choose from, ranging from short and easy to those offering more of a challenge. There's also a children's play area and a cafe, so you can make a day of it if you wish.
Doe Lea Walk
The Doe Lea Walk is a circular route starting and ending in Barlborough. The walk is just over two miles long and takes you primarily along the banks of the River Doe Lea. Peaceful and scenic, it's perfect for those looking for a bit of fresh air and gentle exercise after surgery.
Poolsbrook Country Park
Boasting 180 acres of diverse green space, Poolsbrook Country Park is just a 10 minute drive from Barlborough. The park features a lake, woodland, and meadows that provide visitors with a host of walking trails that range from easy to more challenging. The park also offers a visitor centre, a cafe, and a children's play area.
Chesterfield Canal
If you don't fancy hopping in the car, parts of the Chesterfield Canal run just to the north-west of Barlborough by Killamarsh. Marked as the Killamarsh Greenway or the Cuckoo Way, the canal towpath is flat and easy to navigate, making it perfect for those who are still recovering from surgery. The canal is home to a wide range of wildlife, so be sure to keep your eyes peeled for kingfishers, otters, and the other animals that call Barlborough their home.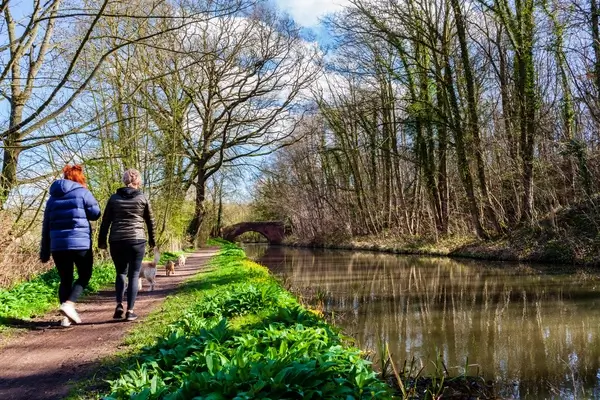 Lace up and hit the trails!
There are five of the best walking spots that Barlborough has to offer. So grab your walking shoes and get exploring! Just remember to take things at your own pace and listen to your body – there's no rush!
Related resources