Patient story
A knees up birthday celebration for Jo
'Happy Birthday to me!' says Practice Plus Group knee patient.
Jo Bracey had suffered with an arthritic knee for many years and after needing to stop more and more things that she loved, she decided she would treat herself to a new knee for her 60th birthday. With her local NHS hospital in Leicester showing a two-year waiting list, she began to research how she could pay for care herself.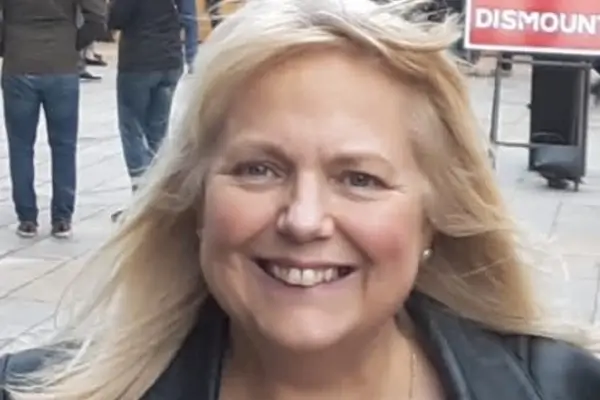 She said: "Life is short. I had stopped playing badminton and tennis, I haven't been able to walk my dog as much and I had put on weight so I needed to do something. I found the Practice Plus Group Hospital in Barlborough on an internet search and even though it was a long way from my home in Leicester, the reviews and price were really good. The knee replacement surgery was £4.5K cheaper than my local private hospital."
"Life is short…I needed to do something. I found Practice Plus Group Hospital, Barlborough and the reviews and prices were really good."

Jo Bracey, knee surgery patient at Practice Plus Group, Barlborough
Jo had been taking Ibuprofen daily for her knee and had been told her hamstring had shortened and there had been muscle wasting, but at 8 weeks post op she was feeling positive and bright about the future.
"The surgery has spurred me on. I had to lose 2 ½ stone to have the surgery so this has been a great incentive to get on with life. I am looking forward to having an hour-long walk with my golden retriever and my husband and I will be running around after my grandchildren soon too. The staff at Practice Plus Group Hospital Barlborough were delightful, caring and everyone I spoke to was so kind. I couldn't recommend them enough."
Related resources