Blog
Famous athletes with knee replacements
It's a fact that joint surgery is exclusively reserved for the elderly. Right? Wrong. While it's true that joint replacement patients do tend to be older, younger people are increasingly seeing it as a viable treatment option. Among these younger people are, in particular, sportspeople. These famous athletes with knee replacements often want to prolong or reach the next stage in their careers.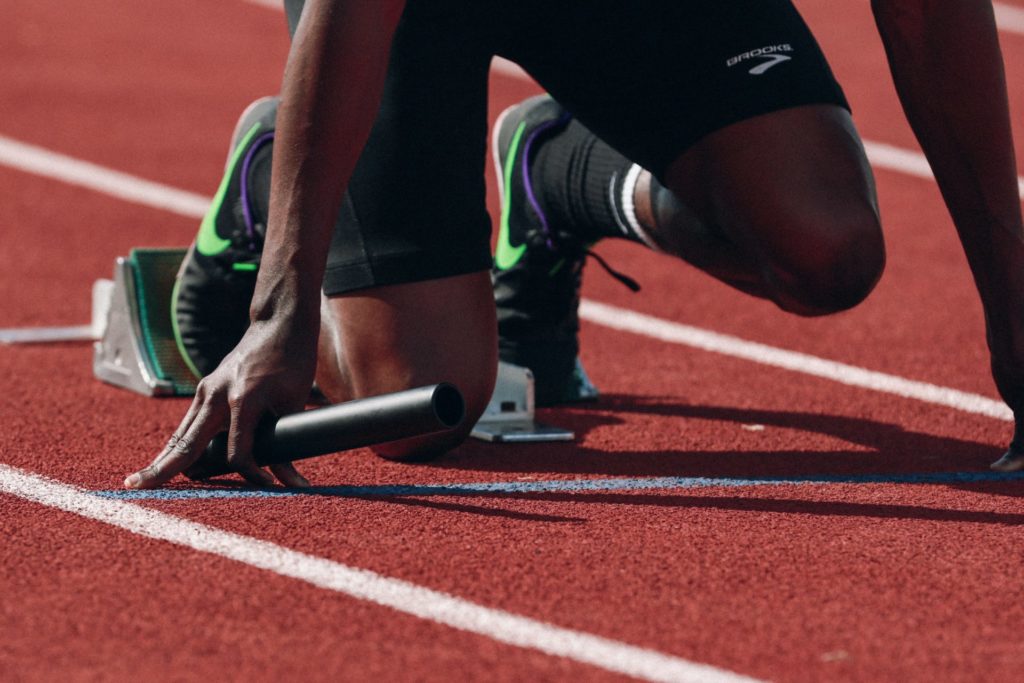 Famous athletes who have had knee replacement surgery
From tennis players with hip replacements to golfers struggling with knee pain, the world of sport is littered with athletes who have struggled with joint injuries. Join us as we take a look at the most famous examples who have gone under the knife while answering some of your knee replacement questions.
Tiger Woods
Arguably the most famous golfer – if not sportsman – of all time, Tiger Woods has suffered more than his fair share of injuries. From strained elbows to shoulder injuries, Tiger has managed to successfully bounce back from all of them – usually marking them with a golfing triumph! In 2007, at the age of 32, he ruptured the ACL in his left knee. This left him needing knee replacement surgery. He underwent the procedure just a week after winning the 2008 US Open and has since added to his extensive silverware.
Wayde van Nierkerk
Aged just 25, the South African 400m runner was participating in a 2017 celebrity rugby match when he tore his ACL. A knee replacement operation later and the Olympic champion was back competing on the track.
Brooks Koepka
The second golfer on this list hasn't had a knee replacement…yet. After claiming his first win on the LIV tour in October 2022, the four-time Major winner confirmed that he will need a total knee replacement. Despite being only 32 years old, Koepka recognises that a total knee replacement may be the only way to ensure he continues to play golf at the top level.
Joe Namath
While he may not be a household name in the UK, across the pond, Joe Namath is a big name. In the run-up to the 1969 Super Bowl, the then quarterback famously guaranteed victory for his New York Jets team against the much fancied Baltimore Steelers. The Jets won and Namath went on to become a Hall of Fame sportsman. After years plagued by knee injuries, at the relatively young age of 49, Namath finally opted for surgery. In the same operation that lasted more than four hours, he had total knee replacement for both knees. Although too old to return to the field, Namath enjoyed a long career as an American Football analyst and commentator.
David Prowse
Perhaps most well known for his stint as the man behind Darth Vader's iconic black suit and mask, David Prowse was also a decorated weightlifter. The man mountain won three British weightlifting championships before becoming a personal trainer. His lucrative client list featured Hollywood stars such as Superman himself, Christopher Reeve. After suffering from long-term knee pain, Prowse finally went under the knife at the age of 74. Following his successful operation, he continued to attend Star Wars conventions around the world.
Jane Fonda
Although not strictly a professional athlete, actress Jane Fonda has released several fitness programmes over the last few decades. Her total knee replacement at the age of 71 (along with a double hip replacement!) hasn't kept her from the Pilates studio either. Since her operation in 2008, she has released several fitness videos aimed at keeping the elderly active.
Can you still be an athlete after a knee replacement?
As the previous examples indicate, a return to sport is possible after a knee replacement. With that in mind, patience is required to make a full recovery and you shouldn't rush back to the levels of activity you enjoyed before your operation. Your doctor or consultant should be able to provide direction in your recovery.
What sports can you play with a knee replacement?
The activities to avoid after a knee replacement are those that carry a high-risk of falling. Sports such as rugby, football and skiing should be avoided as these could cause damage to the new implant. Activities involving a lot of running and jumping should also be avoided, as well as sitting for prolonged periods of time.
Swimming, golf, walking and cycling after a knee replacement are all excellent options to explore to keep fit.
What's the best knee replacement for an active person?
The type of knee replacement you receive will depend entirely on the damage to your knee. If your knee is worn out on all sides, a total knee replacement is likely to be recommended.
Typically, an artificial knee joint is made of metal and plastic components. The materials and different options available to you will be discussed and made clear to you by your doctor.
Total knee replacements and exercise FAQs
How do you know if you need a knee replacement? Can you carry on playing high-impact sports after having the operation? These are all good questions to ask before knee replacement surgery, but before you get in touch with your doctor, our FAQs may be able to help. Take a look below for more information about sport and activity after private knee surgery.
The activities to avoid after a knee replacement are those that carry a high-risk of falling. Sports such as rugby, football and skiing should be avoided as these could cause damage to the new implant. Activities involving a lot of running and jumping should also be avoided.
Running is a high-impact activity and therefore isn't generally recommended after a knee replacement. There are, however, examples of patients who have made a full recovery and return to running. Ask your doctor or consultant for more information.
Yes. The good news is you can return to the court after a knee replacement. The bad news is that it may take a while – potentially up to six months. You should consult your doctor for more information.
Yes and no – it depends on the type of squat. Typically, half-squats and wall squats are permitted post-knee replacement. Deep squats are not advised but please ask your consultant or doctor for more information.
Activities involving a lot of running and jumping should be avoided.
Related resources