News
Veteran Aware update
We're delighted to be able to share an update on our journey to become a 'veteran aware' organisation.
We have now signed the Armed Forces Covenant and have been awarded the Bronze Level accreditation in the Ministry of Defence Employer Recognition Scheme (ERS). The ERS award shows that we support the employment of existing and prospective Service leavers and their partners.

We're now beginning to roll out the initiative and work through how we can use our new status to bolster recruitment, support our veterans and their families, and ensure our military patients know they will be supported with issues related to their service.
In the meantime thank you to everyone who got in touch to offer their help or share their experiences.
"Knowing that Practice Plus Group is committed to supporting families like ours and serving personnel at an organisational level is fantastic."

Tracey Brodie
We have at least two Majors within our ranks, one now an Advanced Nurse Practitioner in Secondary Care and one a Team Leader in Health in Justice. We have many veterans with over 15 years' service across the RAF, Navy and Army, and veterans now working in roles including a Stores Administrator, Theatre Manager, Head of Healthcare, Physician Associate and many more. We also have many spouses and adult children of military personnel and veterans, who know all too well the impact of having a partner in the Armed Forces.
Tracey Brodie got in touch to share that she and two of her team, Maddy and Siobhan, are Navy spouses. She said:
"As well as being a close-knit team and supporting one another as any other team does, we can also empathise with each other when our husbands are deployed. Currently both Maddie and Siobhan's husbands are deployed and I know that when my husband goes to Iraq again that they will understand the challenges we face.

I always try to be flexible so that Maddie and Siobhan can fit their leave around deployments and their husbands coming home, but knowing that Practice Plus Group is committed to supporting families like ours and serving personnel at an organisational level is fantastic.

Tracey Brodie
Practice Plus having signed up to the Military Covenant is a very welcome step. The site we work in, Portsmouth, hosts the home of the Royal Navy as well as having an Army base at Thorney Island and, most significantly, one of the largest veteran communities in the UK. It is therefore vital that we are familiar with the terms of the Covenant and do our best to continue to provide our excellent services in the quickest possible times to those people who have made sacrifices to serve the nation."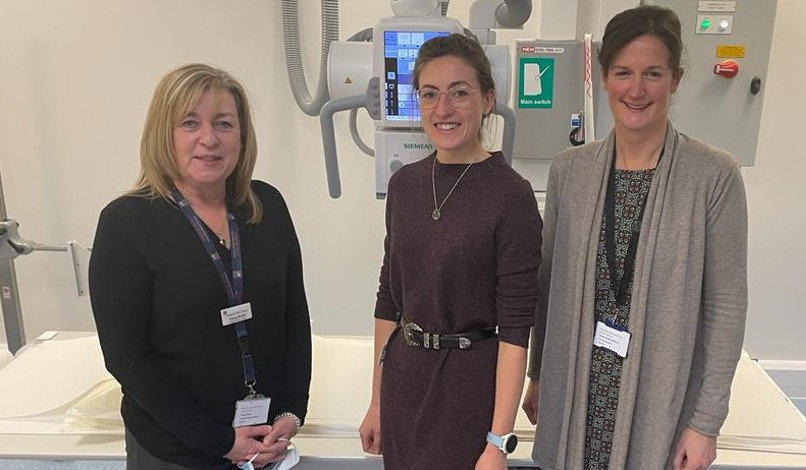 Sarah Hardy also reached out to share the military experience in her family:
"I served in the military for nearly 20 years across many countries, including Bosnia, Iraq, Sierra Leone, Germany, Poland and Cyprus. My husband also served for 15 years, and my father is ex-army too. I left the Army in the rank of Major on Remembrance Day 2012.
As an Armed Forces veteran, it means a lot to me that Practice Plus recognises the importance of the Armed Forces Covenant and what it represents. It is so important that the contribution that veterans have made to the nation is always remembered and that they continue to receive the necessary support and respect that they so deserve."
"As an Armed Forces veteran, it means a lot to me that Practice Plus recognises the importance of the Armed Forces Covenant and what it represents."

Sarah Hardy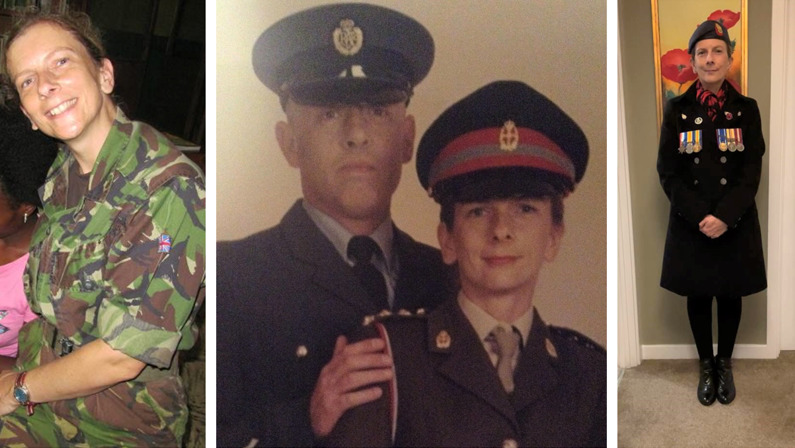 Related resources