News
Portsmouth completes their 30,000th cataract operation
It's a double celebration this week at our Surgical Centre at St Mary's Hospital Portsmouth as the team not only completed their 30,000th cataract operation but have successfully reduced the waiting time for NHS patients to less than two weeks.
Cataract operations at Portsmouth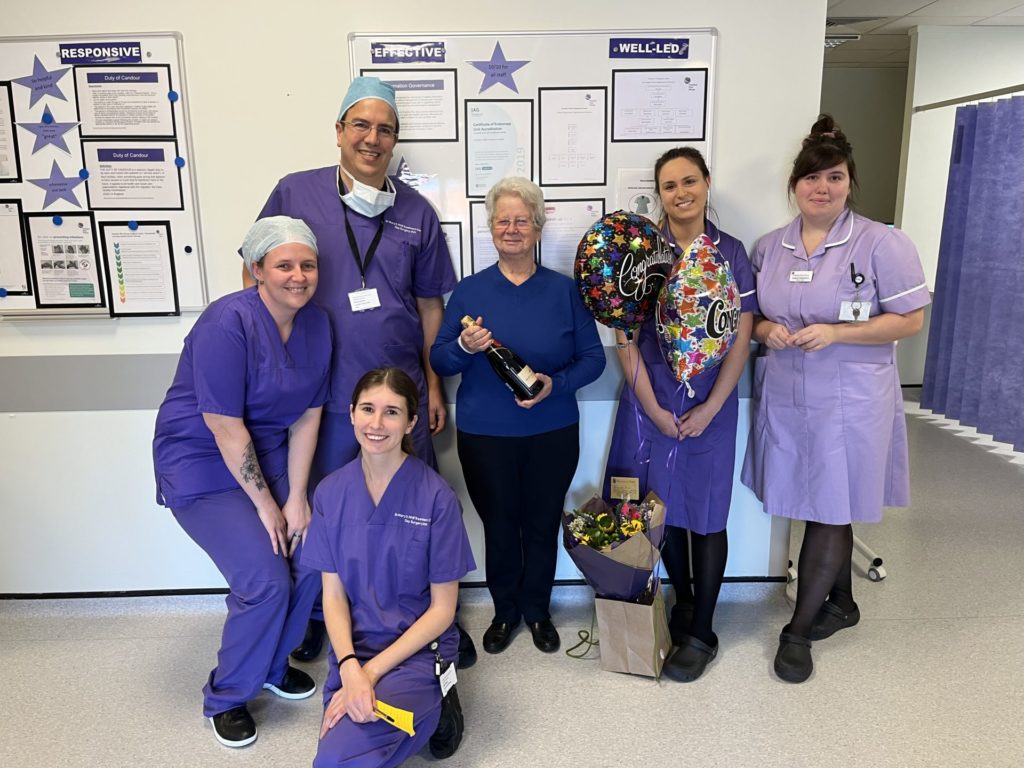 Our ophthalmology service has been running in Portsmouth since 2006 and offers both NHS and private treatments. The team have worked incredibly hard over the last two years to reduce the waiting times and see as many patients as possible, and NHS patients can now be seen for a consultation and have their cataract procedure in under two weeks with a referral from their GP or optometrist. The centre also offers laser treatment for cataracts, with under a four week wait.
Professor Richard Newsom, Clinical Director of Ophthalmology at Practice Plus Group and the Ophthalmologist who carried out the 30,000th procedure, said: "We're very proud to be able to offer great care in a timely manner. We enjoy excellent patient feedback thanks to our group of highly experienced cataract surgeons and team of ophthalmology nurses. People have been put off accessing healthcare unless it's an emergency because of all the negative headlines but we are here for people who are experiencing sight loss through cataracts. Patients not only regain their vision but they go on to sleep better and their mobility and overall health and lifestyle improves."
We are here for people who are experiencing sight loss through cataracts.

Professor Richard Newsome
Celebrating success
Mrs Margaret Tull had her lens replaced today [Monday 9th Jan] in the 30,000th procedure and was handed champagne and flowers to mark the occasion.
Mrs Tull said: "Everything went very smoothly and I was reassured to know I was in such good hands, with a team who have done so many operations the same as mine in the past. I'd been struggling to read text on the TV for a while so my optometrist referred me. I was in and out within an hour and the team were all so kind, surprising me with champagne and flowers. I could see more clearly immediately and I'm already looking forward to getting my other eye done."
I could see more clearly immediately and I'm already looking forward to getting my other eye done.

Margaret Tull, the 30,000th's Portsmouth cataract operation patient