News
Art Inside: Supporting prisoners' health and wellbeing
A recent six-week prisoner wellbeing art programme at HMP Pentonville offers those in prison "something positive to focus on"; an opportunity to learn new skills and express their emotions.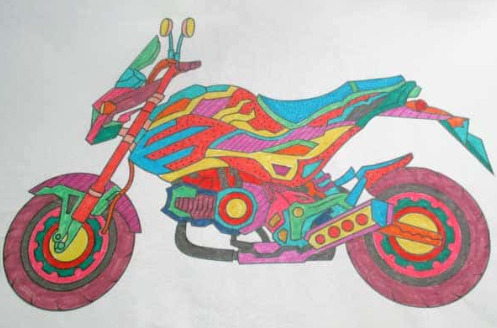 At Practice Plus Group, our Health in Justice teams recognise the positive effect art and creativity can have on prisoner health and wellbeing. That's why our healthcare team at HMP Pentonville welcomed the opportunity for Art Therapist and Collage Artist, Catherine Rogers, to run a six-week art programme with those in prison.
The Art Inside programme taught those taking part in a range of art techniques, focusing on a particular medium each week, such as creative journaling, collage, drawing and storytelling. Participants were provided with all the materials they needed to get creative, including sketch books, watercolour pencils, worksheets and self-motivation leaflets.
As well as learning new skills and the history of art, participants commented on the therapeutic effect it had on their mental wellbeing. When asked how they felt when making art, one participant said: "It takes my mind away [and] calms me down" and another said "I could be anywhere when I'm drawing, it's a form of escapism." Others expressed how doing an art activity helps them to disconnect from what is worrying them and that they felt a sense of achievement from making something.
The Programme Lead and founder of Cut Out Collage, Catherine Rogers, commented on her Art Inside project and said:
"I wanted to create something that combined learning, emotional expression and connection. I am pleased that so many men, more than we could support, wanted to engage and I am grateful for their generous feedback which enables me to further develop the content to support other people in prisons across the country. I'm proud to have given prisoners the opportunity to feel a part of something bigger."
The programme took place throughout December and January, giving those taking part something to focus on during the challenging weeks of Christmas in prison.