News
Shepton Mallet: Best in country for knee surgery
A national measure of the results of surgery has identified Shepton Mallet NHS Treatment Centre as best in the country for primary knee replacement surgery.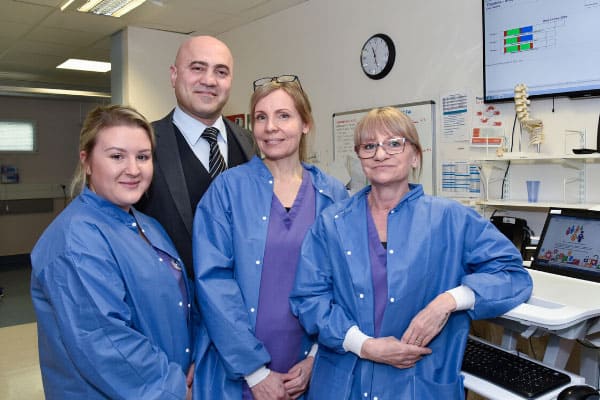 Not only was Shepton Mallet first in the country for primary knee replacements, but the hospital was also third in the country for primary hip replacements. The results relate to the Oxford Knee and Oxford Hip Scores.
The measure is for the average adjusted health gain on Patient Reported Outcome Measures (PROMs) reported by the Health and Social Care Information Centre. PROMs measures health improvement in patients across a number of surgical disciplines, including knee and hip replacements, based on patients' responses to questionnaires before and after surgery.
The results of the report, which includes independent sector and NHS providers, have been published in the quarterly NHS Partners Network/NHS Confederation report: "Independent sector providers caring for NHS patients: Comparative performance indicators".
Shepton Mallet Hospital knee replacements
Last year Shepton Mallet Treatment Centre carried out 601 knee replacements and 744 hip replacements.
Andrew Oakerbee, Hospital Director at Shepton Mallet Treatment Centre, commented: "My congratulations go to my colleagues for achieving such splendid PROMs results, and my thanks to our patients for giving such positive feedback. Excellent patient experience sits at the heart of everything we do and this result reflects the importance we place on providing the very highest levels of care for our patients."
Practice Plus Group Hospitals and Treatment Centres offer a range of treatments and surgical procedures for NHS, Self-Pay and Private patients.
From total knee replacements and other types of knee surgeries to spinal and dental treatments – our low waiting times and excellent clinical outcomes will help get you back to feeling fit and well again sooner.