News
Patient engagement work with prisoners commended by national awards
Our Health in Justice team at Practice Plus Group is delighted to have received a high commendation for patient engagement work at the prestigious Patient Safety Awards which celebrates teams at the frontline who push the boundaries of patient safety and drive cultural change.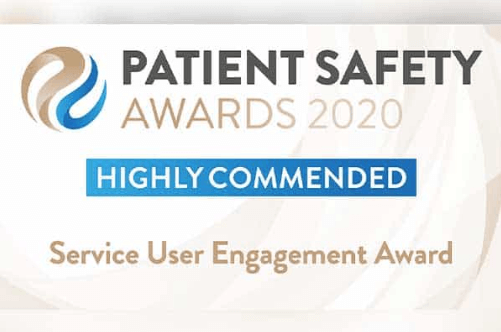 Up against many other healthcare providers across the country, we are delighted to have been highly commended for the Service User Engagement Award at the virtual ceremony.
Judges were impressed by our innovative Prisoner Health Champion project which utilises peer support in prisons to improve the health and wellbeing outcomes of prisoners.
Judges praised the project and said: "This was a fantastic initiative engaging a hard-to-reach group. Co-production by the prisoners produced a successful and meaningful model that prisoners valued and utilised, resulting not just in improved health outcomes but also giving individuals a greater understanding how to maintain a healthy lifestyle once they leave prison. The judges felt this innovative project has such huge potential for use elsewhere."
Our patient engagement
Our Health Champions scheme emerged as a result of a national review of patient involvement in delivering healthcare services to peers in prison. The review identified the need for standardised peer roles and bespoke training for prisoners. The scheme is currently used across 18 prisons and will form the framework for national implementation in 2021.
On receiving the high commendation, our Health in Justice National Patient Engagement Lead, Michaela Booth, said:
"It's a fantastic achievement for Practice Plus Group to receive this high commendation in recognition of our dedication and commitment to enhancing patient safety through a peer support model. I would like to thank our colleagues who support and drive this work at a ground level and thank our patients who show a huge amount of dedication to supporting health improvements within their peer groups.

It's a real honour to lead this project and this award is a great testament to the innovative and collaborative approaches of Practice Plus Group which really demonstrates our organisational value of striving to do things better together".