News
Surgeon and award-winning editor joins Shepton Mallet
Popular hospital Practice Plus Group Hospital, Shepton Mallet has welcomed consultant orthopaedic surgeon Firas Arnaout to its team.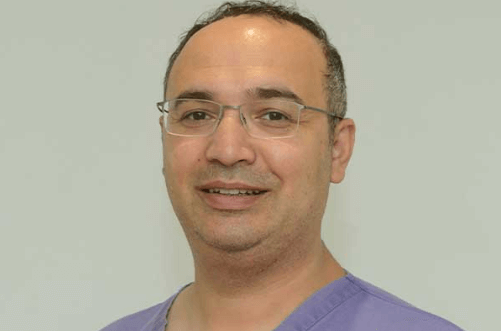 Mr Firas Arnaout's appointment brings the total number of consultant surgeons with an orthopaedic specialty at the hospital to eight.
He completed his orthopaedic training in the Midlands and South West and received advanced fellowship training at the prestigious centre of excellence in the Royal Orthopaedic Hospital and University Hospital of Coventry and Warwickshire.
Mr Arnaout was awarded a Masters degree in Trauma and Orthopaedic Health Sciences from the University of Warwick in 2010. In 2015 he achieved Fellowship of the European Board of Orthopaedics and Traumatology, and in 2016 he qualified as a Fellow of the Royal College of Surgeons in the specialty of trauma and orthopaedics.
He has an interest in orthopaedic educational development, is a founder of the Faculty of the Royal College of Surgeons Mentor Club and editor of the award-winning book "Concise Orthopaedic Notes". He has been published in international peer-reviewed journals and has presented his work at both national and international orthopaedic meetings.
Outside of surgery his interests include water sports, tennis and cycling.
Speaking of his appointment Mr Arnaout said: "I am delighted to have joined a hospital with such a stellar reputation for patient care, clinical excellence and innovation. I am looking forward to working with the team."
Andrew Oakerbee, Hospital Director at Practice Plus Group Hospital Shepton Mallet, added: "Firas' appointment stands testament to our pledge to always invest in what is best for our patients. This not only includes attracting the best people to work with us, but also investing in the latest techniques and equipment."