Management and Head Office
We are continuing to grow: good news for ambitious managers and professionals who like a challenge.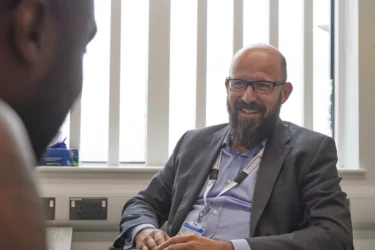 Management and Head Office jobs
The healthcare sector is constantly changing, so we need to be constantly finding new and more efficient ways of working. Our success is dependent on having talented support teams to ensure our day to day business runs smoothly so that our clinical teams have the maximum time free to care for patients.
Practice Plus Group is revered amongst healthcare providers on account of our robust clinical and medical leadership and governance structures. This provides our clinical staff with superb access to knowledge and training whilst ensuring effective, efficient and safe patient care. Our leadership structure also provides our clinicians with a clear and aspirational career pathway.
Our healthcare services are located across the country and provide a wealth of different services to patients in a range of settings. We'll empower you to find new ways to deliver an even better service to patients. Whether you find yourself in one of our GP practices, treatment centres, prison healthcare teams, urgent care, out-of-hours services or central services, we'll support you to use your initiative to drive and shape its success.
Jenny
Quality and Governance Manager

"Working at Practice Plus Group does help me to maintain a good work-life balance, because the team I work with are very flexible and supportive"
You might be an operational leader or looking to join us as a receptionist, clinical supplies manager, mental health act administrator or credit controller – to name just a few of the many roles we have to offer. We're constantly challenging the way we work, and we're building a strong team to help us forge ahead in areas such as HR, IT, marketing, finance and administration. Whatever job you do with us, you'll be excited at the prospect of helping us to continue to lead the way in delivering innovative healthcare services to patients well into the twenty-first century.
Being based out of our Head Office means that there is the ability to experience cross functional working, particularly across some of the more complex (and interesting) whole-organisation projects. Colleagues from a wide diversity of backgrounds with a range of different skill-sets but whichever team sparks your interest you will benefit from an emphasis on employee wellbeing, state of the art systems and IT, flexible working, modern offices, opportunities for home working, a great team spirit and most of all – knowing that you are key part of delivering Access To Excellence – our Healthcare mission.
Join our team and we'll give you the personalised training and support you need to help take us forward. Most importantly you will be working in an environment that recognises great work and rewards and encourages innovation. Practice Plus Group is an environment where your ideas can have a major impact, on our patient care and also on the growth of our business.
Current Vacancies
You may be interested in
News and blogs