News
New virtual exercise programme for Bucks back pain patients
NHS patients in Buckinghamshire who suffer from back pain can still benefit from group therapeutic exercise sessions despite full lockdown restrictions, thanks to the introduction of a new virtual Pilates programme.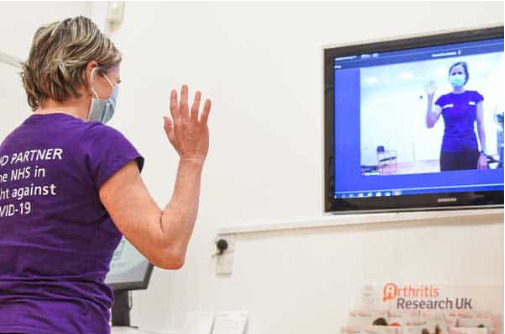 It has been introduced by Practice Plus Group MSK, Buckinghamshire to ensure its NHS patient suffering from back pain can continue to get the best from its therapeutic Pilates sessions, even when lockdown is at its most strict.
Practice Plus Group has run Pilates sessions for its NHS back pain patients for nine years. Patients are referred for Pilates by their Practice Plus Group physiotherapists after a one-to-one appointment, following a GP referral into the service. The 45-minute sessions are designed to help back pain patients gently strengthen the muscles in their backs and return to normal function with reduced pain.
Harry Kardamilas, Consultant Physiotherapist and Clinical Director at Practice Plus Group commented:
"Our Pilates sessions take place weekly, and patients are given advice and support on exercise at home between each session.

This works better than asking patients to exercise at home without our supervision and then report back their progress four to five weeks later."
COVID-19 restrictions mean that face-to-face Pilates sessions are no longer viable, which is why the Practice Plus Group team have developed a 'live' virtual version.
"The sessions will be for up to 10 patients at a time," said experienced musculoskeletal physiotherapist Sally Checkley, who has run therapeutic Pilates sessions for some time and who has developed the virtual alternative. "By going virtual we can ensure that our patients continue to benefit from the positives, both physical and mental, of regular therapeutic exercise under our supervision. I am excited to be delivering the first sessions and I am really looking forward to seeing our patients develop."
Initially, Sally will run five weekly sessions with up to 10 patients for each. Back pain patients are being contacted to see if they would like to take part in the new virtual Pilates sessions.