News
Investment helps Urgent Treatment Centre stay COVID-secure
An investment in new monitors that enable clinicians to view X-rays away from busy areas of Practice Plus Group Urgent Treatment Centre, Southampton are helping to keep patients and staff in a COVID-secure environment.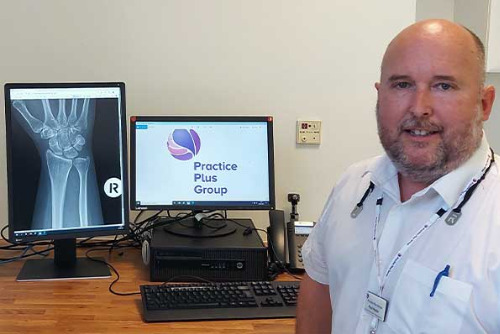 The eight monitors will be used by the Practitioners to interpret the X-rays undertaken at the Urgent Treatment Centre (UTC), which provides walk-in care for people with minor injuries or illnesses.
Paul Hayllar (pictured), UTC Service and Diagnostic Imaging Manager, said: "These new screens are invaluable as they enable instant access to the images rather than having to queue in the x-ray viewing room, due to COVID-19 social distancing rules.
"Our top priority is the safety of our patients and colleagues, which is why we decided to invest around £6,000 in the equipment."
The centre provides walk-in NHS treatment from 8am and the last patient is accepted at 9.30pm.
People with a new continuous cough, a high temperature or any other signs of COVID-19 are asked not to attend the centre, but instead to contact the NHS 111 helpline where they will be given advice about treatment.
"If you're unsure of where to go and require further advice, please call 111. They can give you advice and, if appropriate, they can book an appointment for you with us at the UTC. However, in an emergency, always dial 999."

Paul Hayllar