Guide
Five tips to making your nursing CV stand out
When applying for nursing jobs, it's crucial to have a CV that stands out. Luckily, our recruiters are here to share some valuable advice about what to include, how to structure it, and what to leave out!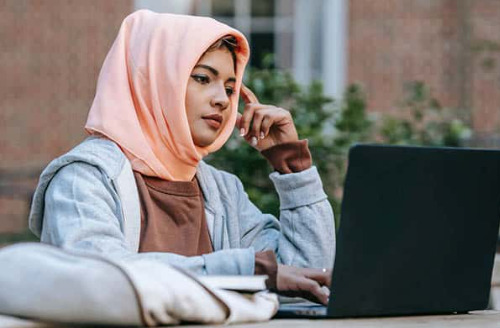 Plan how you're going to structure your CV
Recruiters are always on the lookout for people who have put time and effort into their application, so creating a well-structured CV is a must! Start by telling them what they need to know such as your most recent education, then your most recent experience, and work your way down from there.
Add all of your qualifications
Whether you have a nursing degree or a specialty qualification – make it clear to the recruiter. Even if you think it's not relevant, the recruiter may see the transferable skills you have acquired, and your willingness to learn new skills.
Provide detailed experience
This is your chance to show off where you've been and what you've done, so go into detail about it. Be specific about the types of procedures you've been involved with. For instance, if you're a theatre nurse who's worked in orthopaedics, tell them what you did in that role and department.
In your experience section, it's important to mention why you left each role and explain gaps in your career. Don't shy away from telling them if you have had career breaks – they're part of your career journey after all.
Add all job titles that refer to your job
When working in a nursing career there may be a few different ways that your job can be described. For instance, if you're an ophthalmology nurse this could also be referred to as an ophthalmic scrub nurse. Make sure you include these titles in your CV so that recruiters can identify the most suitable role. This is also important as recruiters often do active searches on CV databases, so the more words that are relevant for their search, the better hit rate you are likely to get.
Double-check vital information
A recruiter might call to congratulate you on getting through to the interview process, only to be told they have the wrong number. That's why you must check, check and double check everything. Check numbers, email addresses, links, and whether you have a voicemail set up.
Don't forget if you are affiliated with any regulated board, all of their information needs to be up to date and correct too. Going through your CV thoroughly will make you a more credible candidate.
And don't forget once you're finished, re-read it again (you may have just missed something vital the other ten times you read it), spell check it, and put it into an easy-to-read font!
We hope these tips will help you on your way to finding your dream nursing career.