News
How has the pandemic impacted healthcare recruitment?
In the past year, our working lives have adapted to the COVID-19 pandemic. Whether it's working from home, being furloughed or adjusting to social distancing measurements – there's been a lot of changes!
We spoke to our healthcare recruitment team to see how their day-to-day roles have been transformed by the pandemic in each healthcare sector. Take a look at what they had to say.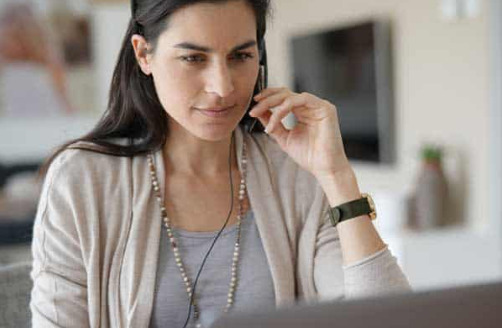 Karla Smith (Integrated Urgent Care)
Karla is always on the lookout for new talent to join our Integrated Urgent Care teams; this can be working for the 111 services, out-of-hours, clinical assessment services, urgent treatment centres, minor injury units, and general practices.
Karla told us:
"The pandemic has certainly had an impact on healthcare recruitment, particularly in volume! It's been a very busy year but it's been great to see the number of applications rise, not only for clinical positions but also for operational roles – it seems that everybody wants to help however they can!"
"However, as the restrictions ease and businesses are up and running again, I think our applications will slow down for operational staff and 111. While many of our current processes have stayed the same, we've been finding new ways to speed them up. For instance, receiving ID documents by email and fast-tracking clearing so we're not as dependent on references. This has meant that we're starting candidates sooner. I think this will stay in place as it's been so beneficial."
Glenn Coles (Secondary Care)
For recruiting in our Secondary Care services, Glenn told us that he has seen a significant decrease in applications for medical and clinical positions. He said that due to the uncertainty of the pandemic, he has seen people become more cautious when changing careers.
One of the biggest impacts the pandemic has had on Glenn's role is the switch from face-to-face interviews to virtual video meetings. Glenn said: "The change definitely came with some problems at the start with connections and internet issues. However, I think for the best part it has been successful.

"The other major change is that as a team we have had to work remotely. It has made some things a bit harder – like not being able to turn round in the office to discuss something – but we have still remained productive and efficient."
Sonia Sanghvi (Secondary Care)
Also recruiting for Secondary Care, Sonia has seen some of the challenges that the team faces with video interviews. Sonia said,
"When secondary care managers need to wear masks because they're in the same room as another person, it can make it hard for the applicant to understand them and get a full view of their facial expressions. Most of my candidates have never experienced interviewing this way before and I've even had one applicant decline a video interview as they found it too daunting".
When a candidate is feeling anxious about an upcoming video interview our recruitment team is always on hand to reassure them that it's not as scary as they may think.
Even though video interviews sometimes make it harder for candidates, Sonia says: "They have been useful for candidates who are relocating or cannot get the time off to attend a face-to-face interviews. More than ever we've really seen the importance of having regular communication with candidates while they are not physically meeting anyone during the recruitment and on-boarding process."
Kirsty Dennett (Health in Justice)
Kirsty also works in recruiting applicants for our Health in Justice and secure environment teams and even though she's new to the healthcare scene she has been observing how the recruitment landscape has changed over the past year. The key change Kirsty has noticed is more people with no previous healthcare experience applying for clinical roles. Kirsty says:
"I have noticed quite a few applications from candidates who have a lot of retail or catering experience that have unfortunately found themselves redundant or facing a reduction in hours due to the pandemic and are looking for a new industry to get into. I am an example of this having been made redundant from a recruitment role within financial services last year when the pandemic hit."
Has COVID-19 changed your career plans? Perhaps you're looking for a change of location or a new team of friendly faces?
We're currently recruiting clinical roles and non-clinical roles nationwide, including at our hospitals, call centres, prisons and support services.