News
Perfect Week aims to reduce orthopaedic waiting times
Practice Plus Group Hospital, Ilford worked with Barking, Havering & Redbridge University Hospitals NHS Trust to radically reduce orthopaedic waiting times in the boroughs by running a Perfect Week at the end of September.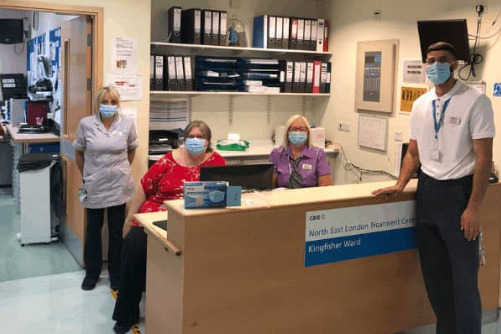 Surgeons, anaesthetists, scrubs teams and administrators at Ilford Hospital worked with surgeons and staff from the Trust for seven consecutive days to treat patients on orthopaedic surgical lists. They discharged over 65 joint arthroplasties in a week, 10-day-case arthroplasties and had no cancellations.
Nurul Ahad, Practice Plus Group Hospital, Ilford's Medical Director, said: "Throughout the pandemic, we have worked closely and very successfully with our Trust colleagues on their trauma surgery here at the centre.
"As we all know, lockdown has had a significant impact on surgical waiting lists. We ran joint replacement lists for seven consecutive days, with between 30 and 40 patients on our lists each day, lifting people out of the excruciating pain of worn joints.
"Practice Plus Group surgery teams around the country have been pioneering and perfecting knee joint replacements and hip joint replacements as day surgeries, with great success and high patient satisfaction levels. Around three or four patients each day of the Perfect Week were suitable candidates to return home on the day of surgery.
"The centre has formed part of the COVID-free pathway and we hope by using more day surgery we further lessen the risk of infection for our patients."
"This was a huge challenge but a worthwhile one. It will lift many people out of pain, enabling them to get back to work, to caring for loved ones and to the hobbies they enjoy.

"We used four of our five theatres, operating up to 12 hours a day. Two theatres were also used at King George's Hospital.

"And, although we focused on operating on a high number of people, our NHS patients were assured that they would receive the same high-quality clinical standards, as well as the levels of care and dignity, they have come to expect from the Practice Plus Group Hospital, Ilford."

Mark Gilmour