Guide
Patient Choice in the NHS: where to have your treatment
NHS patients have been able to choose where to receive treatment since 2006, yet many of us still do not realise that Patient Choice in the NHS is our right. If you are in a position where you or a loved one need to choose where to receive treatment, read our insider tips on how to make an informed decision.
Make sure you are happy with your choice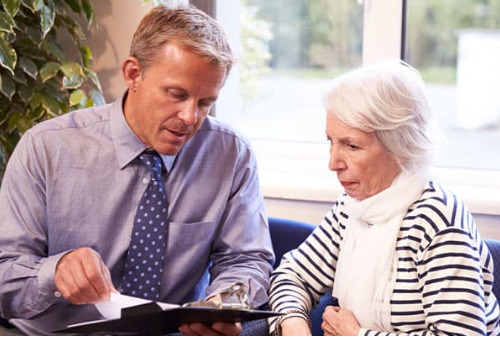 When the decision is made that treatment is required, your GP, referring clinician or local referral management organisation, should offer you four or five options in your immediate area.
Expand your Patient Choice option
You can decide to choose one of the options given to you or expand your options by searching for a hospital that suits you more. NHS patients in England can choose to have treatment at any NHS hospital, NHS treatment centre, NHS clinic or NHS care centre in the country.
What if you are not happy with the options given to you
If your GP (or optician for cataract surgery or dentist for oral surgery) refers you for treatment you have the legal right to choose where you receive that care. However, if you feel you have not been offered a suitable choice, you should discuss this with your GP or referring healthcare professional.
If you are not satisfied with the response you can complain to your CCG (Clinical Commissioning Group), which is duty bound to offer you a choice. If your CCG cannot resolve the issue you are entitled to take your complaint to the Independent Parliamentary and Health Service Ombudsman.
Consider all options made available to you with Patient Choice
The NHS gives you several options you can choose from; NHS hospitals, NHS Clinics and NHS independent sector treatment centres (ISTCs) run by independent organisations; such as Practice Plus Group hospitals. Whether the hospital is run privately or not, it will still offer free NHS health care.
State your choice clearly
When your choice is made, you can book your appointment via the NHS e-Referral service or local NHS referral service where there is one. This can be done either at your GP surgery or later online using the list of choices in your appointment request letter. The list is compiled by your GP, so it is important to let them know of any preferences you may have during your appointment with them.
What if you have been waiting for weeks?
If you are already on a waiting list and you are waiting for longer than the maximum waiting time associated with your treatment, you have the legal right to change your mind and move to another hospital's shorter waiting list. Your hospital or Clinical Commissioning Group (CCG) will investigate why you are waiting longer than you should, and they must offer you a range of alternatives.