News
Practice Plus Group appoints new hospital director
Practice Plus Group, one of the United Kingdom's leading healthcare providers, has appointed Catherine Farr as Hospital Director at its Shepton Mallet hospital in Somerset. The new role is effective May 2022.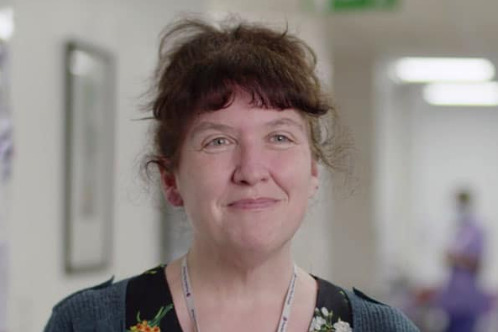 "I am delighted to be taking up the role of hospital director at Shepton Mallet. I have worked here for a number of years now and I am really proud to have been part of the team which has developed the high-quality services we offer here. I look forward to continuing to work with my outstanding team. We are all focussed on how to help local patients access high-quality healthcare."
Each year Shepton Mallet treats thousands of patients referred from the NHS as well as self-pay or private pay patients from the surrounding area. Patients can choose from a range of services including endoscopy procedures, ENT surgery, gynaecology treatment, ophthalmology services, orthopaedics, general surgery and urology procedures.
Shepton Mallet is a modern hospital and Practice Plus Group has invested heavily in the facility to expand services and provide state-of-the-art equipment such as new endoscopy equipment and an MRI Scanner. The Care Quality Commission rates Practice Plus Group Hospital, Shepton Mallet as 'Outstanding'*.
The Managing Director of Practice Plus Group's Secondary Care business, Andy Lunt, said of Catherine's appointment: 'I am delighted Catherine has accepted this role. Her background as a nurse and experience as a manager mean she is placed second to none to take on such a demanding role. I am confident she and her team will continue to take Shepton Mallet forward as a centre for high-quality, high-profile healthcare in the West Country in the years to come.'
After qualifying from the University of the West of England with a BSc in Adult Nursing in 1997, Catherine held various nursing positions in Somerset before joining Practice Plus Group in 2009 and has held several senior positions at the Shepton Mallet hospital including as head of clinical governance and, most recently, head of clinical services. Catherine also has an Open University MSc in Professional Practice.
"As we begin to recover from the COVID pandemic, my team and I at Shepton Mallet will continue to put clinical excellence at the heart of what we do and will work tirelessly with our local health service partners to reduce NHS patient waiting lists and increase the choice for local patients who wish to access our fast, cost effective private elective surgery options."
*Rated CQC Outstanding when the hospital was known as Shepton Mallet Health Partnership run by Care UK (Shepton Mallet) Limited. We're the same people providing the same services, just with a new name.