Patient story
Jay is back on court after hernia surgery in Ilford
"The testimonials alone were enough to make me book," says Jay Vaya after his hernia surgery in Ilford.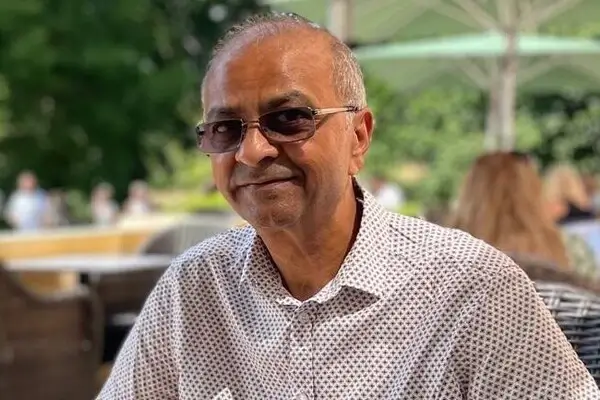 Jay, 60, had been suffering with the symptoms of a hernia for a while, which were becoming more and more troublesome. He said: "I couldn't stand for long periods without the hernia pain becoming so bad that I would need to sit down and press the hernia back in for relief."
Jay, an internet office worker, is a keen tennis player and has always been active but unfortunately had to stop playing and enjoying his favourite sport.
"Just reading the testimonials for Practice Plus Group was enough for me to know I wanted to go there."

Jay Vaya, hernia patient at Practice Plus Group Hospital, Ilford
Jay's hernia surgery experience in London
"My GP sent me for a scan to confirm the hernia and then we discussed the possible wait time on the NHS. My daughter, nephew and friends had all indicated to me that it could take over 7 months for my hernia to be repaired. My GP said it could be much longer."
"I researched what I needed to do to pay for this myself and even just reading the testimonials for Practice Plus Group it was enough for me to know I wanted to go there. It was one payment for the surgery and I was reassured that if I needed to come back for any reason, the cost would still be the same. I was told by other hospitals I contacted that I would need to pay extra if I needed to return.
"The Practice Plus Group Hospital price was also much less."
Jay was really pleased with the care and treatment of his surgery and was glad of the reassurance that there would be no further costs added to his bill. "I am a Type 2 Diabetic so I had been warned I may need further tests or there may be complications so having that peace of mind of the one cost was reassuring."
Jay had his operation and has been recovering well at home, looking forward to returning back to his tennis.
Related resources