News
IUC shortlisted at UK National Contact Centre Awards
The Integrated Urgent Care (IUC) team have been shortlisted in the UK Contact Centre Awards, a prestigious industry awards contest (a spin-off of ECCCSA), in two categories; Change & Innovation Team of the Year (Small) and Best Health & Well-Being Programme.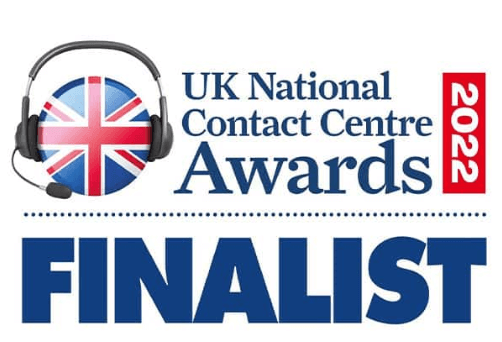 Change & innovation
With the pandemic turning many NHS services from in-person to online, our incredible Service Design & Business Systems team are shortlisted in the Change & Innovation category for their hard at work improving our existing triage systems and custom designing new ones. Their improvements include:
GOA (Guided On-line Assessment) a tool which enables non-NHS-Pathways trained staff to work alongside their Pathways colleagues to deliver safe, effective assessment using the publicly-available NHS111-online system
The Directory of Service (DoS) Driven Validation which provides 'intelligent' validation for emergency treatment centre assessment outcomes
GoodSam, which provides our highly skilled NHS111 telephone-triage clinicians with the ability to video consult with patients for the first time in our service
The PaCCS (Patient Assessment and Clinical Consultation Tool) which gives our clinicians increased clinical autonomy and freedom from the constraints of the Pathways algorithm with the reassurance of a library of information to support their clinical reasoning.
Health and wellbeing
Our second finalists are the health and wellbeing team who have been working flat out over the past year to provide everyone in the IUC with the support they need, as they – in turn – support so many others. They were shortlisted for work such as:
wellbeing support booklets
physical exercises plans, supported by Mr Motivator, to encourage staff who work at desks to maintain physical fitness
a wellness action plan document developed as a tool to be used by managers to individualise support for their staff. The document can be reviewed on a regular basis by the manager/supervisor and the staff member
our recent mental wellbeing toolkit which used the Employee Assistance Programme information to tackle the most pressing staff wellbeing issues.
"I am delighted that we are again in the finals for two prestigious awards that relate to our priorities of improving care and supporting our amazing people. To have such strong entries and to be up against some big brands, especially whilst continuing to respond to a pandemic, is an exciting position and I have no doubt that we will showcase our work to the judging panel and bring back recognition. We won two top accolades in 2020 and we will do our best again to bring back that recognition for you all at the awards night on 20th June 2022."

Kevin Brown, National IUC Director