Blog
Fun couples things to do at home
Finished your favourite series together? Watched all the films on your watch list?
Couples things to do – our top picks
Here's 21 fun couples things to do together without breaking any rules: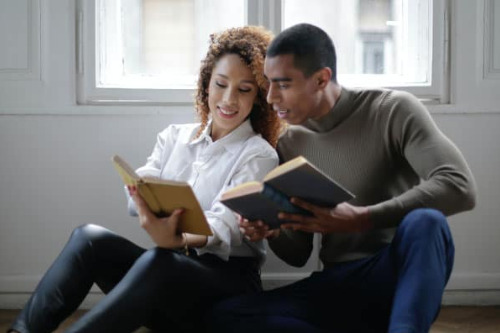 Learn how to paint together – there are plenty of online classes to choose from and you might just make something you want to put up in the house.
Try couples yoga – it will definitely help you both if you've been sitting down a lot more than usual.
Bake together – this is always a fun way to work together and you get something delicious out of it.
Read the same book – then discuss what you thought and your interpretations.
Games night – bring out your favourite board games and challenge each other. Whoever wins makes the next cup of tea!
Make cocktails together – this is a chance to be creative and play around with all sorts of flavours.
Get outdoors – spend time in the garden or try walking around a neighbourhood that you have never explored before.
Create a quiz – test your partner with a series of questions all about you and the time you've been together.
Have a picnic – whether that's in your garden, a field or even your living room.
Spa night – put on some relaxing music, a face mask, dim the lights and chill.
Build a fort in your living room – it will feel just like you're camping, but with fewer bugs!
Create a bucket list – write down everything you want to experience together in the future.
Have a video game marathon – a bit of friendly competition never hurt anyone.
Create a photo album – this is a great way to look back at some of your favourite memories together and decorate around them.
Watch a sports game – there's plenty of old matches online to choose from, pick your team and cheer them on!
Do a puzzle together – a great way to work together and feel a sense of accomplishment with the end result.
Have a themed film night – whether that's watching films all from one director or dressing up as your most beloved film characters.
Clean out your closets – give your partner a fashion show and discuss what needs to stay and what needs to go.
Write love letters to each other – take time to tell your partner what they mean to you and how much you appreciate them.
Have a karaoke night – release any stress by singing at the top of your lungs to your favourite ballad together.
Plan your dream trip – even if it's while before you'll be able to travel, you can still think about where you'd want to go and what you'd want to do there.
Most of all, keep communicating with each other, be kind and look out for each other through these strange times.