News
West Midlands nurse shortlisted for top award
Deanna Mezen, an Advanced Nurse Practitioner (ANP) at HMP Oakwood, has been selected from hundreds of entries as a finalist in the Community & General Practice Nursing category of the RCN Nursing Awards 2022.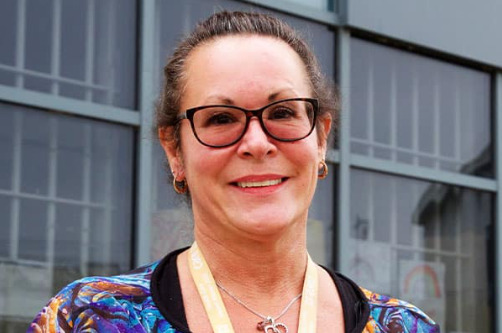 Deanna was nominated for her work on a Dying Well in Custody Charter at HMP Oakwood that emphasised the important of a 'good death' for patients.
Patients are now choosing to die in prison rather than at a hospice. Deanna has also spread her learning to other prisons, which are now making excellent palliative care the norm.
Deanna said:
"As a nurse, I am my patients' advocate in an environment where their voices are not always heard. I ensure I am their voice and that their wishes are taken into account when it comes to all aspects of life and also during end of life care.

"My greatest achievement is giving my patients the death that they wish to have within the confines of a custodial setting.

"Having worked in health in justice for over a decade, I am extremely honoured to be receiving a nomination for such a prestigious nursing award.

"It would not have been possible without the inspiration I have received from my colleagues and our partnership with G4S, for whom I have the deepest respect, and from whom I have derived the strength to challenge myself and perform better at each stage."
Deanna will find out if she has won the nursing award at a ceremony on Thursday 6 October at the Park Plaza Westminster Bridge Hotel in London.