WHERE YOUR WELLBEING IS JUST AS IMPORTANT AS THEIRS
ADD TO LIFE
CARE AS IT SHOULD BE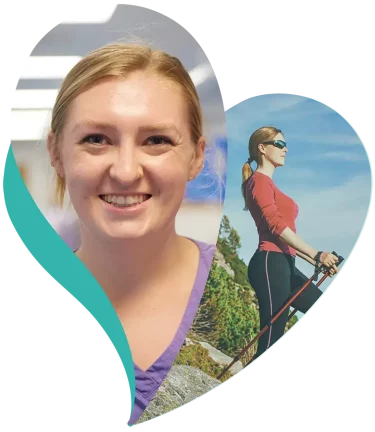 Outstanding care
That's what we provide — outstanding scheduled care for patients across the country. Together, we make a real difference. We offer excellent care. And most importantly, we improve the health, wellbeing, and quality of life of both private and NHS patients. As we don't deal with emergency cases, we're able to schedule all our treatments and stick to them, so patients get what they expect when they expect it.
Opportunities
As a member our nursing team, be it outpatient nurse or in our theatre team as a trainee surgical first assistant, scrub nurse, anaesthetic practitioner, operating department practitioner or recovery practitioner, what you might not expect is the breadth of opportunity we offer, and the lengths we go to in order to ensure you're cared for by a friendly and supportive team.
Wellbeing
We're equally proud of the care and support we provide everyone who works with us. Wellbeing is at the heart of everything we do, and we ensure everyone is listened to, valued and encouraged to bring new ideas as well as given every opportunity to develop their career. All in the name of shaping their own future and ours too.
We currently have opportunities to join our teams in our south west hospitals.
Start your Practice Plus journey TODAY!

Opportunity
move and progress across our services and specialties

Flexibility
fit work around your family or other lifestyle commitments

Freedom
working with likeminded clinicians you'll be free to do your best work

Security
we provide job security and reward hard work and commitment

Training
Practice Plus Group Learning Academy
We are committed to developing our employee's skills and growing their knowledge, progressing career development and fostering a culture of lifelong learning.

Benefits
Practice Plus Group perks and benefits
From employee awards, to life assurance, to Blue Light Card membership, Practice Plus Group believes in giving back to their employees for their commitment and hard work.

Values
Access to Excellence
Our mission is 'Access to Excellence'. We strive to practice exceptional healthcare every day, growing responsibly so that we can help more people. Our Values underpin everything that we do.
Life at Practice Plus Group