News
Head of nursing joins Practice Plus Group Ophthalmology
Nursing leader Julia Waldron has joined our Rochdale-based community eye service Practice Plus Group Ophthalmology, which covers the North West and Yorkshire, as Head of Nursing and Governance.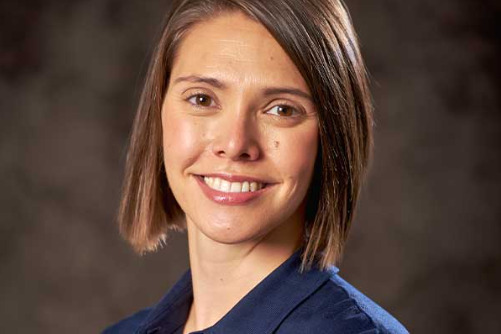 Julia began her nursing career at just sixteen years of age, completing a cadet nurse apprenticeship at Lincoln County Hospital.
She completed her nursing degree at the University of Nottingham in 2006 and returned to Lincoln County Hospital as a registered general nurse in its urology and general surgery department, and then in the interventional radiology unit.
In 2009 Julia moved into prison healthcare, originally for Nottinghamshire Healthcare NHS Trust before joining Practice Plus Group in 2016 as head of healthcare at HMP Sudbury and HMP Foston Hall.
She quickly climbed the ranks at Practice Plus Group becoming the deputy national lead nurse for health in justice in 2017 and then the head of primary care in 2020.
During her time working in health and Justice, Julia was the nursing lead for the Practice Plus Group project that supported the elimination of Hepatitis-C across multiple prisons, and a leading part of the team that pioneered person-centred care which focused on the particular needs of people in secure environments.
Speaking of her new role Julia commented:
"I am delighted to have been appointed as head of nursing and governance at one of the UK's leading ophthalmology services. We have a highly skilled team here at Practice Plus Group Ophthalmology Hospital, Rochdale and I'm looking forward to driving further learning and development opportunities for the team which will only benefit patients in the North West and beyond."
John O'Brien, service director at Practice Plus Group Ophthalmology, added: "Julia has been responsible for the delivery of exceptional care at Practice Plus Group for many years and we are delighted that she is now a key member of our team. Her knowledge, experience and expertise are second to none and her clinical leadership will be invaluable as we look to grow our CQC-rated 'Outstanding' service beyond the North West and Yorkshire."