Webinar
Cataracts and your eye health
See better, live fuller! Join our free eye health webinar on Tuesday 5th April at 1pm.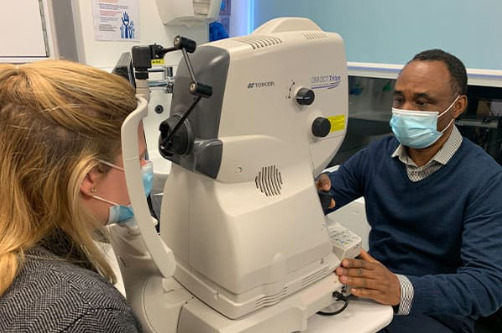 One in three people in the UK aged 65+ live with cataracts, but the signs of cataracts can appear as early as age 40. As well as forming in three patterns; there are many different causes of cataracts.
In this webinar, we explore eye health with our leading consultant ophthalmologist Mr Ernest Onyema (pictured) who has over 30 years of experience in the field, plus an opportunity for you to ask any eye health and cataract surgery questions.