Open day
Practice Plus Group Hospital, Emersons Green
Develop your healthcare career with Practice Plus Group

Join us for tea and cake at our free nursing recruitment open day at Practice Plus Group Hospital, Emersons Green.
Open days are a fantastic opportunity to meet our team, have a tour of the service, learn about Practice Plus Group and discover the career and development opportunities we can offer you.
You will get time to discuss the benefits, salaries and training opportunities on offer, and learn about our full-time, part-time and bank vacancies – you could even get the chance to have your interview on the day, so bring your CV!
We currently have vacancies for registered nurses, ODPs, scrub nurses, surgical first assistant, endoscopy nurses and outpatients nurses.
Event details
Date: Saturday 17th June 2023
Time: 10am-2pm
Location: Main Reception, Practice Plus Group Hospital, Emersons Green, The Brooms, Emersons Green, Bristol BS16 7FH
At 10.30am and 1pm there will be a team presentation: "Why we love working at Practice Plus Group Hospital, Emersons Green".
Register now and be in with a chance of winning one of two £50 Amazon vouchers on the day, hidden in two of the event goody bags!
For more event information email lauren.mackie@practiceplusgroup.com
We look forward to seeing you there!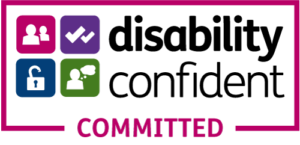 At Practice Plus Group we actively promote diversity and equal opportunities and we are committed to this in both the running of our healthcare services and how we recruit our staff.
We actively encourage applications from anyone with the essential requirements of the job, regardless of any protected characteristics.
Our Mission
We have built our mission, vision and values with our colleagues across the organisation – it really means something to us: Access to Excellence.
Our Vision
We strive to practice exceptional healthcare every day, growing responsibly so that we can help more people. Our services are chosen and trusted by patients and NHS commissioners, and are easily available to all, driven by innovation and proudly provided by expert colleagues working together as a team.
You may be interested in