Virtual CPD event: Health inequalities in the provision of cataract surgery
Practice Plus Group Ophthalmology are delighted to offer a virtual accredited event for local referrers:
'Health inequalities in the provision of cataract surgery'
Our FREE educational CPD lecture will cover health inequalities in the provision of cataract surgery.
Consultant Ophthalmologist Richard Newsom, will lead the lecture on new developments in the RCO cataract referral pathway and the effect of social deprivation on cataract surgery. There will be a structured group discussion and Q&A session at the end.
About the speaker: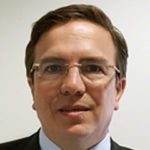 Richard Newsom
Richard is a consultant ophthalmologist at Practice Plus Group Surgical Centre, St Mary's Portsmouth.
Professor Newsom has over 30 year's experience working as an ophthalmologist and has a special interests in cataract and vitreoretinal surgery; AMD and diabetic eye disease. He has an interest in global medicine and has worked in several African and Middle Eastern countries, teaching and training ophthalmic surgeons.
Professor Newsom has produced over 60 peer reviewed papers and has been invited to speak at national and international meetings. He is a professor in visual science at the University of Portsmouth where he heads up the SPRAY research team.
Event details
Date: Tuesday 12th September 2023
Time: 6.30pm-7.30pm
Location: Microsoft Teams Event
Register now to book your place on this event.
For more event information email sophie.sanderson@practiceplusgroup.com
We look forward to seeing you there!